Because the carnivore diet is a zero-carb diet, there aren't many options for flavorful drinks. Most commercially available drinks are loaded with sugar or artificial ingredients.
However, water, milk, and bone broth are great drinks on the carnivore diet, and all have health benefits. You can have herbal teas and protein shakes in moderation. When it comes to drinks that you should avoid, flavored milk and alcohol are the worst options.
Here is a full list of what can you drink on the carnivore diet.
Water (With or Without Salt)
The human body consists of up to 60% water. When it comes to carnivore diet, water is very essential because your water levels start to deplete as you are on a zero-carb diet.
If you don't drink an ample amount of water, it will lead to dehydration that will result in fatigue, nausea, and tiredness. If you have access to spring water and mineral water, choose that over tap water.
Because water loss also affects your electrolyte levels, try adding salt to your water to replenish sodium. If you have symptoms of keto flu or headaches when you start the carnivore diet, you may be low on electrolytes.
The best salt for the carnivore diet to add to your water is authentic sea salt.
Bone Broth
Another healthy option that is available to you is bone broth. It is full of nutrients such as gelatin, collagen, glycine, proline, glutamine, and various minerals. Moreover, it has several health benefits such as better digestion, improved bone health, and improved sleep and mood.
What's more, bone broth on the carnivore diet makes you feel full as well. Here is a simple and easy recipe for a healthy serving of bone broth.
Things You Will Need
Bones (Chicken, Beef, Lamb, Turkey) – 2 kg
Salt – 2 tbsp.
Water – 4 liters
Vinegar (optional) – 2 tbsp.
Method
Preheat the oven to 230 degrees C. Take a roasting dish and place the bones in it. Sprinkle a little bit of salt over them. Roast the bones for 30 minutes. Halfway through, turn the bones over. Transfer the bones to a big pot.
Add the water along with the salt and vinegar to the pot. Bring the mixture to a boil and then let it simmer. Cook for 5 to 6 hours on low heat. Let the broth cool and then strain it using a cheesecloth.
Milk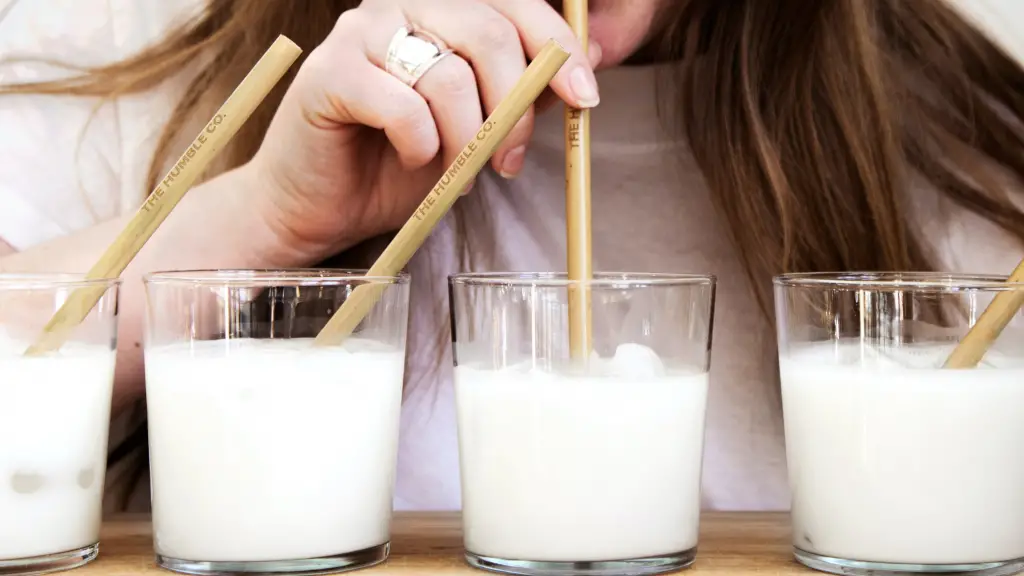 If you are not lactose intolerant or allergic to casein, then milk would be a great addition to your carnivore diet plan. Milk is a complete food and it contains good fats, proteins, essential vitamins, and minerals.
If you are trying to lose weight then you should refrain from drinking a lot of milk as it is high in calories. Too many calories could be why you're not losing weight on the carnivore diet.
Protein Shakes
You can drink protein shakes on the carnivore diet if they're made from natural proteins like whey and casein (only if you are not allergic, of course). Protein shakes enhance muscle mass, improve your physical performance, and provide your body with essential nutrients such as BCAAs.
What Can I Drink on the Carnivore Diet? (Full List)
Here is a list of all the drinks that you can have while on the carnivore diet.
Water
Bone Broth
Milk
Protein Shakes
Herbal Teas

Ginger
Chamomile
Lemon
Peppermint
Hibiscus
Rooibos
Cinnamon
Lemongrass
Fenugreek
Coffee (without sugar)
Black Tea
If you need a sweetener for these drinks, honey on the carnivore diet is usually okay, but don't too much as it contains a lot of sugar.
Many strict carnivore dieters do not recommend tea or coffee because they're technically not animal-based foods. If you're new to eating low-carb, you shouldn't drink coffee on the carnivore diet because it could negate some of the beneficial effects of the diet.
However, in moderation, our experience is that both tea and coffee are fine in moderation, and are worth the health benefits. Bulletproof coffee on the carnivore diet is a good way to get in extra healthy fats.
Final Word: Carnivore Diet Drinks
Since the carnivore diet is a zero-carb diet, there aren't many healthy options available when it comes to drinks that you can have while following the diet.
Water, bone broth, milk, and protein shakes are beneficial for you and are great for the carnivore diet, but you have to stay away from fizzy drinks and alcohol at all costs.