The carnivore diet is an elimination-based diet in which you consume only meat, organ meats, and animal-based products. By reducing inflammation in your body, it offers various health benefits — particularly when it comes to rejuvenating your skin.
Let's take a look at some before and after pictures from social media of how being on a carnivore diet has helped various people all around the globe improve their skin and get rid of common skin conditions.
These are among the many carnivore diet testimonials from people who have healed themselves by eating the food their bodies were designed to eat.
Bella Cured Her Eczema, Psoriasis & Rosacea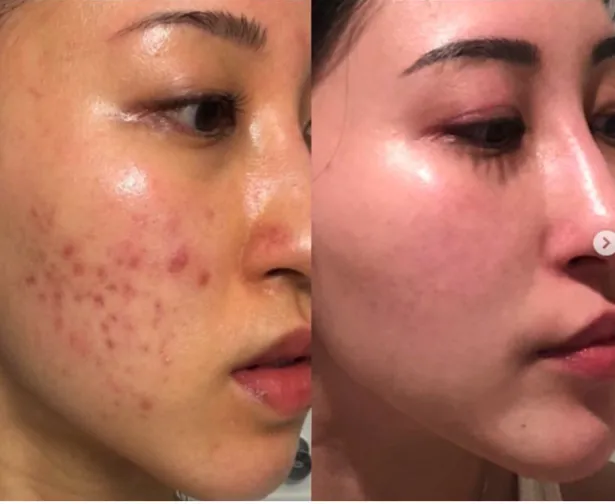 Bella (aka @steakandbuttergal) is a proud Chinese–American who was a vegan for 6 years before she went carnivore in 2019. She suffered from eczema, psoriasis, and cystic acne.
After being on a carnivore diet for 2 months, she started noticing positive changes in all aspects of her health. Her eczema stopped flaring up, her rosacea started to calm down, and her cystic acne was starting to settle.
She simply ate a diet of beef, butter, salmon, and eggs to achieve these amazing results. Such a simple carnivore diet can heal psoriasis as well as most other chronic skin conditions.
Jacie Healed Her Skin (& Her Anxiety)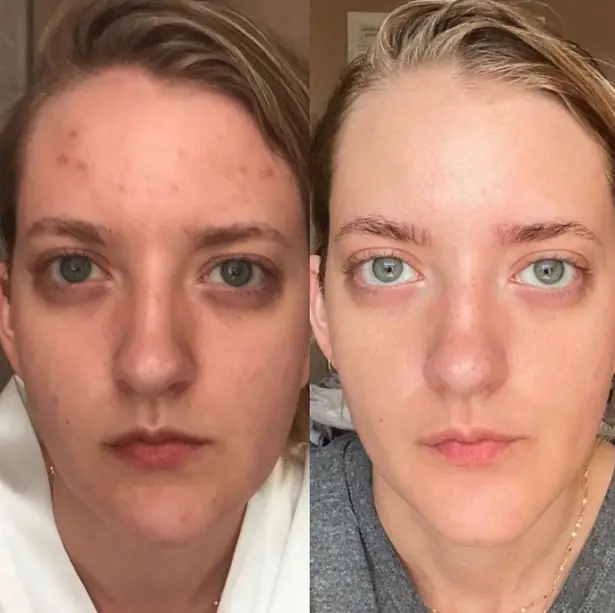 Growing up, Jacie (aka @ladycarnivory) was a healthy, normal kid and ate a pretty typical Western diet. Though she went vegan for while in her teens, she went back to the Standard American Diet and health issues started to creep in gradually.
OCD, anxiety, inflammation, joint pain, and cystic acne plagued her daily existence. She went on keto for a while, and when she heard Dr Shawn Baker on Joe Rogan she decided to give the carnivore diet a shot.
She says that it completely healed her. She experienced a lot of changes, including reduced inflammation, relieved anxiety, and clear, non-itchy skin. She had dealt with cystic acne not only on her face but all over her chest and back as well. Her cystic acne cleared up for the first time in her life 6 months into the carnivore diet.
Joane Cured Her Cystic Acne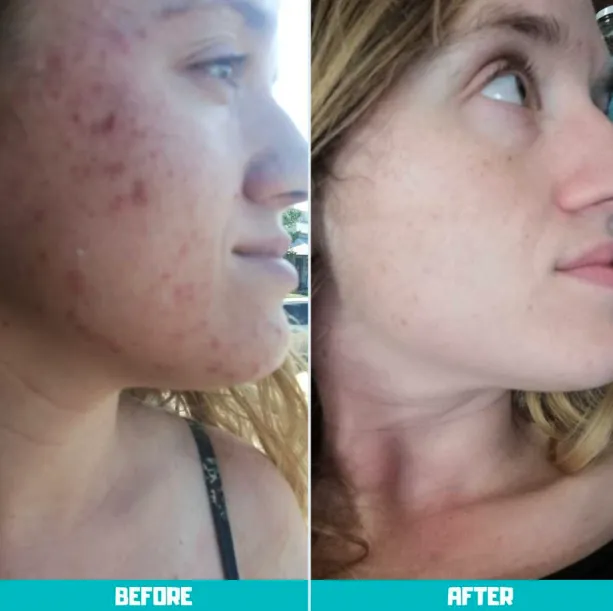 Joane (aka @the_hart_of_health) got rid of her cystic acne using a carnivore diet, which is a low linoleic acid diet. She was suffering from polycystic ovary syndrome (PCOS), which made her insulin resistant and added to her poor skin health.
She tried low-carb diets but was still consuming a lot of linoleic acids present in plant oils, seeds, and nuts. She didn't add any fancy treatment for her skin care. She heard Paul Saladino talk about the carnivore diet and linoleic acid, and she started eating an animal-based diet.
Within a short period of 8 months, her skin had cleared up and she was feeling better than ever before.
Lia Peralta Got Rid of Eczema and IBS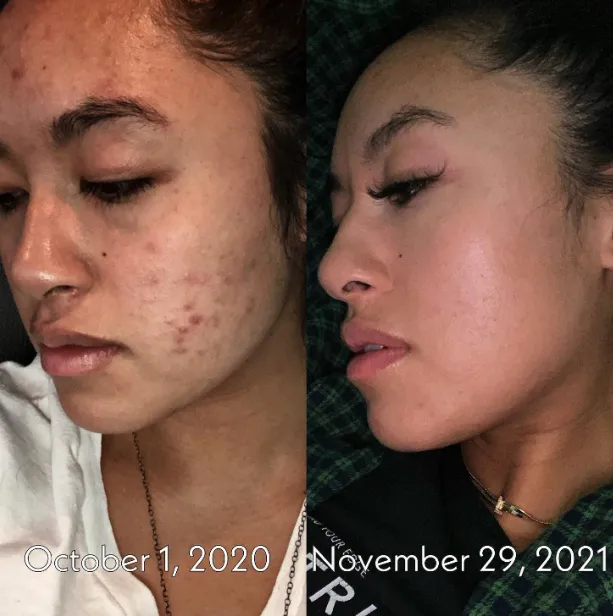 Lia Peralta (aka @_liapatra) grew up eating a Standard American Diet but attempted various diets as a young adult — from paleo to vegan to pescatarian, and a lot more. She was experiencing gas, bloating, chronic constipation, fatigue, inflammation, acne, eczema, and severe eating issues.
As a last resort, she started the carnivore diet. For the first time, she didn't crave sugar and felt satiated after having her meals. Within a year of being on the diet, her eczema and hormonal acne had gone, and her overall health had improved drastically.
Lia is one of many people who also cured her IBS with the carnivore diet.
Why Is the Carnivore Diet So Good for Your Skin?
Many skin conditions, including acne and eczema, are caused by inflammation. The carnivore diet reduces inflammation, so it keeps your skin healthy.
Antinutrients in vegetables like phytic acid and lectins cause inflammation, which leads to leaky gut syndrome. This allows harmful substances to enter your bloodstream, which aggravates skin conditions. These antinutrients also reduce nutrient bioavailability, so even if you're eating the nutrients that will help rejuvenate your skin (such as zinc and iron), your body will not be able to absorb them.
Plus, acne and other chronic skin conditions can be caused by insulin resistance. Due to insulin resistance, levels of IGF-1 in your body increase, which triggers the production of sebum that leads to excess oil in your skin follicles, causing inflammatory acne. IGF-1 also plays a role in causing eczema and psoriasis by causing hyperkeratosis.
The carnivore diet is an elimination diet that removes all the sugars, carbs, and processed foods from your diet that trigger insulin resistance, thereby preventing and healing many skin conditions.