On a carnivore diet, fast food is not a good idea at all. Fast food is full of carbs and usually comes in buns and wraps, or is sprinkled with sugary, greasy condiments. Not to mention the sugary cold drinks on the menu.
Almost all fast food is cooked in vegetable seed oils, which not only add calories but are forbidden on the carnivore diet because they're toxic. Highly processed food is full of artificial flavors and preservatives, which makes it unhealthy.
However, sometimes you really want to eat at your favorite fast food joint. Or you have no option other than having fast food for lunch or dinner, because you're on the go.
Here's how to order low-carb, animal-based food from popular fast-food restaurants in the US.
McDonald's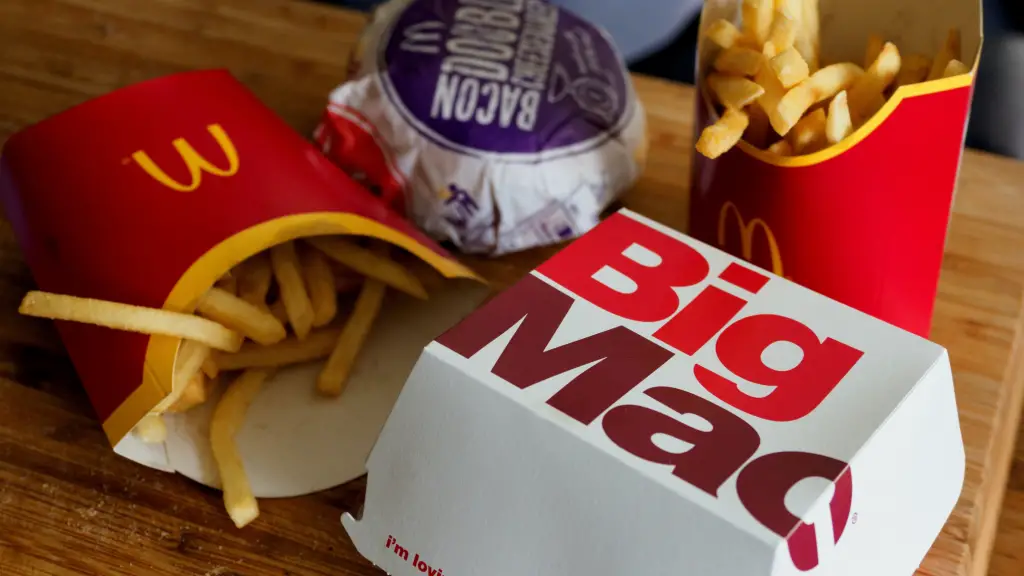 Go to your nearest McDonald's and ask for plain patties with slices of cheese. If you forgo the bun and the condiments, it's technically a carnivore meal. You can also order online and delete the bun and sauces while placing your order.
You can choose the quarter pounder with cheese, and order it without a bun. For drinks, you can order the Americano with zero calories or you can get the premium roast coffee. Soda is forbidden, but you can still have coffee on the carnivore diet.
Five Guys
Five Guys is another fast-food chain from where you can get low-carb, carnivore–friendly meals. You can get a cheeseburger with a lettuce wrap instead of a bun. You don't have to eat the lettuce wrap — simply eat the grilled meat inside to be a true carnivore.
The sides that come with the burger and sandwiches are usually plant-based and have vegetable oils in them, so stick to the meat. You won't have a lot of options when it comes to drinks other than sugary drinks so it's best to just drink water
In-N-Out
It's very easy to order carnivore-friendly food from In-N-Out. You can order your burger "Protein Style" from the not-so-secret menu — it's just your favorite burger wrapped in lettuce instead of a bun. Or you can order it "Animal Style" if you want a little bit of tomato and pickle with your meal.
You can also order plain patties with cheese slices.
Wendy's
Order Wendy's like Dr Shawn Baker and get plain beef patties along with cheese slices. You can get low–carb salads from Wendy's as well, but they are not exactly carnivore-friendly because of the vegetables and dressing. The salads are fine for most omnivorous ancestral diets though.
When it comes to drinks, you have several options at Wendy's such as tea, Americano, and espresso. There are zero-calorie sodas as well, but we recommend that you don't go with those since they are full of preservatives and artificial flavors.
KFC
You can see if your local KFC has "naked chicken" on the menu. If not, ask if they are willing to cook some up for you. If they can't or won't, then order normal chicken and remove the coating before you eat it. Avoid any zero-calorie, diet drinks because they are full of artificial sweeteners that are unhealthy. Even Stevia on the carnivore diet is not recommended.
If you find grilled chicken on the menu, that would be the best option for you on a carnivore diet. It won't have the signature crispy coating on it, but it will be marinated and seasoned. Some seasonings are carnivore-friendly, so it's better than fried chicken.
Chick Fill A
You can get plain chicken easily at Chick Fill A. You can get it in burgers, as chicken biscuits, in grilled chicken sandwiches, as grilled nuggets, or in chicken wraps.
You can order these without the buns and wraps, of course. As far as drinks are concerned, you can get freshly brewed unsweetened ice tea or sip their zero-calorie coffee.
Starbucks
Yes, you can visit your favorite Starbucks even on a carnivore diet. Most of their drinks are full of carbs and you can't have the sweetened drinks, but you can get a well-brewed coffee and ask for cream or full-fat milk.
You can also get a Grand Iced Coffee with delicious heavy cream, with a bacon egg bite or pepper egg bite as a snack.
Subway
You can have a juicy grilled subway sandwich wrapped in lettuce instead of the bun, and without all the sugary condiments. You can have the Fresh Melts, No Ready Bowls, and Wraps — all without the condiments or the buns/wraps to save you from unwanted carbs.
There are salads as well at Subway, but ultimately they are not carnivore friendly and are loaded with dressings.
Conclusion: Fast Food on the Carnivore Diet
Eating at your favorite fast-food restaurants is easy on the carnivore diet if you know what to order. If in doubt — just ask for burger patties and nothing else.
Even though you may b tempted to give up on your diet for one day, remember that a cheat day on the carnivore diet is not recommended because it negates the gut-healing effects of eating only meat.
If you're getting cravings for junk food, try high-quality carnivore-diet-friendly pork rinds or other salty snacks. If you feel you need sugar, honey on the carnivore diet is allowed — but don't overdo it and eat too many carbs.