The carnivore diet is an elimination diet that focuses on consuming animal products like meat and dairy, and eliminating all plant foods that cause inflammation and irritation in the body.
Most people think that a carnivore diet is bland and only includes savory food — but you can still have dessert if it's made from carnivore-friendly ingredients.
There are lots of treats you can make with milk, cream, cream cheese, honey, eggs, and maple syrup, plus small amounts of low-inflammatory spices like vanilla and cinnamon.
Here are five of ourb favorite carnivore diet desserts.
Carnivore Protein Pancakes
Pancakes are an American breakfast staple. You can enjoy your pancakes carnivore style with the same richness and softness, and get in extra protein for your workouts.
This pancake recipe is keto- and carnivore-friendly, and only takes 15 to 20 minutes.
Ingredients
4 eggs
3-ounce cream cheese
50g whey protein powder
1 tsp baking powder
2 drops of vanilla essence
Salt to sprinkle
1/2 tsp ground cinnamon
1 Tbsp grass-fed butter
Organic Maple syrup/honey
Instructions
Soften the cream cheese by keeping it at room temperature (25°C) for an hour.
Beat the eggs in a stand mixer or with the help of an electric beater at low power mode for 2 minutes. Add in vanilla essence and cinnamon powder.
In the same food processor, add whey powder, softened cream cheese and baking powder on low power setting for 3 minutes. The consistency of the batter should be a bit runny.
Place a pan over a flame. Melt 1tbsp butter in the pan. Pour batter in small batches and do not flip it until the other side turns golden brown. Flip your pancake when the other side is done.
Make 5-6 pancakes using the same technique. Serve them fresh with a generous topping of natural honey or maple syrup.
Sweet Egg Souffle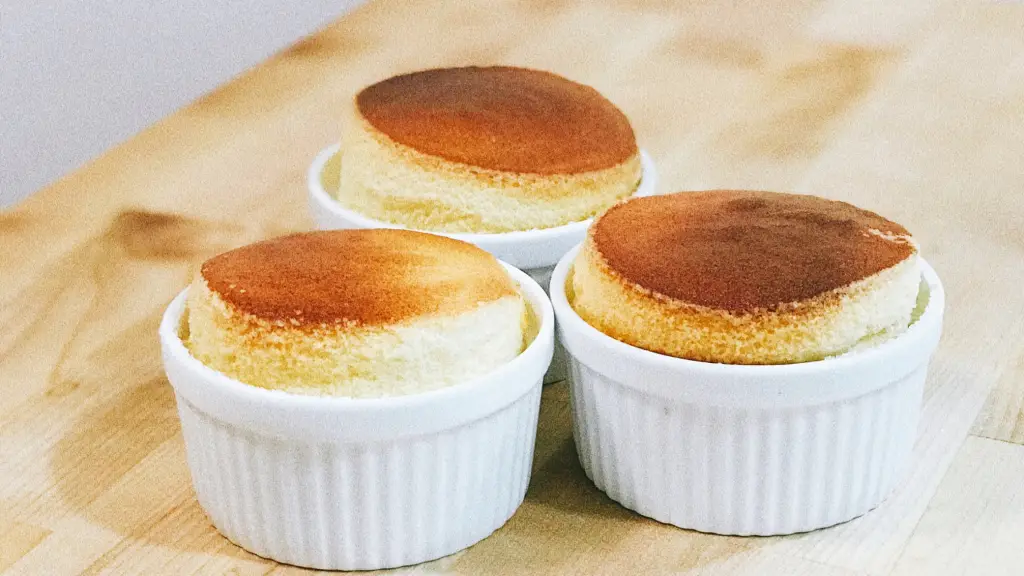 Eggs are delicious in all forms! They are 100% carnivore friendly and you'll never get bored of them. They're such a versatile ingredient that make thousands of sweet and savory dishes.
This sweet egg shuffle needs a little work with beating, but once you have got this to perfection, your shuffle will be outstanding every time.
Ingredients
3 egg whites
2 egg yolks
30g honey
2 drops of vanilla essence
100g cottage cheese
Butter for baking tins
Instructions
Preheat your oven to 180°C for 20 minutes. Grease the baking tins with a butter stick and keep them aside.
Beat the egg whites with a hand beater or electric stand mixer until stiff. It will take 5 to 10 minutes, and you will have to make sure your eggs have air incorporated in them.
Beat the egg yolks in another mixing bowl for 3 to 5 minutes. Add honey and vanilla to it. Now, fold the beaten egg whites into the yolk mixture. Don't overuse the spatula.
Pour the mixture into 5 to 6 baking tins already greased with butter. Bake for about 20 minutes. Serve hot with a few berries on top.
No Bake Cheesecake
We know how much you have missed classic cheesecake on the carnivore diet. Our fool-proof recipe for carnivore cheesecake will leave you astonished.
We have kept it a no-bake, no-crust cheesecake to save you all the hassle of baking. It tastes just like a baked one, and is simple, light, and creamy.
Ingredients
600g cream cheese
100ml heavy cream
1/4 cup sour cream
2 Tbsp monk fruit sweetener
1/2 tsp vanilla extract
1 tsp lemon juice
Instructions
Mix all the ingredients in a bowl with an electric hand beater. Keep the speed to medium. Make sure the cream cheese is at room temperature.
Beat the mixture for 10 minutes or until perfectly smooth.
Take a 6-inch round pan. Pour all the smooth blended mixture into the pan. Refrigerate it for at least 6 hours before serving.
Carnivore Egg Custard
Custard is a favorite dessert among all age groups. This creamy, jiggly, sweet recipe is very easy to make. You can make it any day to satisfy your sweet cravings for custard.
Our carnivore egg custard uses just 4 ingredients and takes 30 minutes to be prepared. It's a great way to satiate your sweet tooth without breaking your diet.
Ingredients
350ml whole milk
2 whole eggs
1/4 tsp vanilla extract
1/2 cup heavy cream
1 Tbsp monk fruit
Instructions
Preheat your oven to 190°C.
Take a large bowl and mix all the ingredients together. Pour this mixture into 3 to 4 ramekins.
Pour hot boiling water into a baking dish. Place the batter ramekins in the baking dish. Bake the custard in the oven for 25 minutes or until the top is golden and crispy.
Remove the baking dish from the oven. Let the ramekins sit in the baking dish until the temperature of the water goes down in the baking dish.
Refrigerate the custard for 3 to 4 hours, and then enjoy the creamy custard.
Carnivore Donuts With Chocolate Frosting
Donuts on a carnivore diet sound unreal, but this recipe is carnivore-approved and won't ruin your diet. The soft and warm donuts made with only 2 ingredients make a hearty sweet treat.
Ingredients
4 eggs
4-ounce cream cheese
1/2 tsp baking powder
250 ml whole milk
2 Tbsp dark dutch cocoa powder
1 tbsp powdered erythritol
Butter stick
Instructions
Preheat your oven to 180°C. Mix eggs, cream cheese, and baking powder in a bowl with a hand beater.
Take a donut baking dish. Grease the pan with butter. Pour the batter into the donut dish.
Bake the donuts for 25 minutes.
Boil milk in a saucepan, and mix cocoa with it. Add erythritol. Boil the milk until the mixture is thick and smooth.
Once the donuts are done, dip them in a chocolate mixture until fully coated from one side. Your donuts are ready to be enjoyed.