Desiccated liver is beef liver that has been freeze-dried. These supplements are a quick and easy way to get all the benefits of eating organ meat without having to cook and prepare it
Anyone following a paleo, carnivore, or ancestral diet — or anyone looking to improve their health in general — can transform their wellbeing simply by adding organ meats to their diet.
Desiccated liver pills contain large amounts of vitamin A, protein, copper, choline, and iron that all make a clear difference in your daily life. Here we explain the desiccated beef liver benefits you'll notice if you take these supplements, as well as any side effects.
Faster Muscle Gain
Beef liver is protein — and protein builds muscle.
Working out creates small tears throughout muscle tissue, so that when it heals, it grows back stronger. In order for that process to occur, you need protein. Your body breaks protein down into amino acids like histidine, which make up the building blocks of your muscles.
Beef liver contains approximately the same protein per ounce as any other part of the animal, so a single beef liver pill gives you as much protein as a bite of meat. Beef liver is also full of amino acids that contribute to the process of muscle growth.
More Energy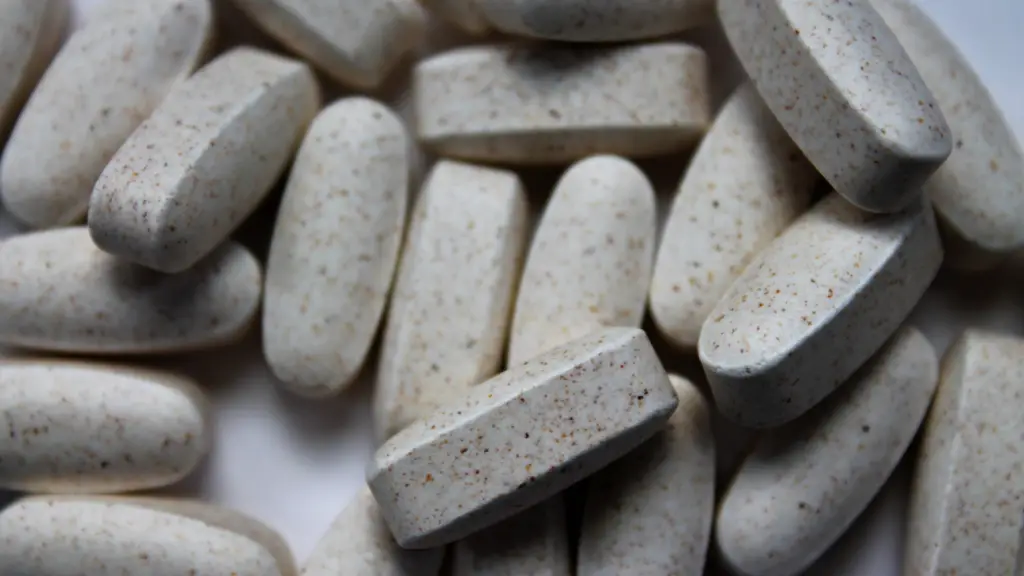 Beef liver contains iron, which is crucial for bodily energy.
Iron helps produce hemoglobin, which is the protein that helps our blood carry oxygen from the lungs to the rest of the body. It binds carbon dioxide and hydrogen on the way to the lungs, and oxygen on the way out.
An ounce of steak contains 0.7mg of iron, and most iron supplements contain about 18mg, which can cause constipation. Beef liver tablets contain around 1.5mg of iron per pill, which is more iron than in muscle meat, but a more suitable amount than in a supplement (which could have side effects from the high dose).
Improved Mental Focus & Clarity
Beef liver contains specific nutrients that work in harmony to aid cognition.
If you're suffering from lack of focus, the issue might not be lack of caffeine or sleep — it could be a vitamin deficiency.
For proper brain function, you need a combination of B vitamins (like B12), folic acid, and choline, all of which are found in an ideal ratio in beef liver. B vitamins have also been shown to break down homocysteine, which can result in dementia and Alzheimer's disease.
Stronger Bone Density
Copper and other minerals are in abundance in beef liver, all of which keep your bones and teeth strong.
The vitamins and nutrients in beef liver help inhibit bone resorption. Copper also improves your nerves, blood, and immune system by helping you absorb more iron — which is also in beef liver, so the two work in synergy.
Although copper is critical for our health, there aren't many foods in the modern diet that include it. You can find it in nuts, seeds, and leafy greens, but these can also irritate your gut. It's better to get it from seafood like oysters and lobster, but these are too expensive to eat daily for most people. Raw beef liver or a beef liver supplement is a much cheaper alternative.
Healthier Immune System
The copper in beef liver is good for your immune system, but so is the enzyme CoQ10.
This enzyme boosts energy, lowers high blood pressure, and decreases high cholesterol. Research shows that it also helps to neutralize free-radicals, which are known to be harmful to human cells and cause cancer.
You can find this enzyme in a whole list of organ meats, but it's much easier to get it from a natural supplement like a beef liver capsule.
Smoother Digestion
Beef liver can help your digestion due to its B vitamin contents. B2 and B5 help you to break down carbs, protein, and fat, while B6 helps to turn the protein into amino acids. B3 boosts good cholesterol (HDL) and pulls bad cholesterol away from your arteries.
Better digestion means you're absorbing more nutrients from your food, and experiencing smoother energy throughout the day.
The carnivore diet is good for IBS because it heals your gut, and eating beef liver can boost the healing effects of meat even further. Vegetarians incorporating meat back into their diet often start with liver (not steaks or burgers) because liver is so easy to digest.
Desiccated Liver Tablets: Side Effects and Safety
There are no serious side effects to taking desiccated liver tablets, but to ensure you're getting the maximum benefit from your supplements, you should be aware of how they will make your body feel, and act accordingly.
Desiccated liver tablets can cause gas and bloating in some people as their body gets used to digesting liver. If you're worried, we recommend taking half-doses to let your body adapt before taking the full dose.
If you experience more serious side effects, it's likely due to the Herxheimer effect, which is flu-like symptoms, aches and pains, and a general tired, sick feeling resulting from the body detoxifying. This is perfectly natural for anyone starting a keto or ancestral diet after years of eating junk food.
Side effects are usually mild because desiccated liver is nothing more than a serving of beef liver in pill form for those of us who'd rather not deal with the texture and taste of organ meat.