Beef liver is nature's multivitamin, and has many amazing benefits for your energy, skin, hormones, and exercise performance.
Because it's difficult to cook and has a strong taste, many people don't know what to do with beef liver, and exclude it from their diet. If you don't want to eat fresh liver, you can take a beef liver supplement.
In this guide, we explain the pros and cons of all the major beef liver tablets and capsules available. We assess them based on value, quality of ingredients, and uses.
Please note: We get commissions for purchases made through links in this post.
What Is Desiccated Liver and What Are the Benefits?
Desiccated liver is just real beef liver that has been freeze-dried and powdered, then made into a capsule or pill. The process preserves all the nutrients in beef liver, meaning 3,000 mg of desiccated beef liver is comparable to 1 ounce of fresh liver in terms of nutrients.
The following are the key benefits of desiccated liver:
Greater Muscle Gain — Beef liver supplements contain lots of protein and amino acids that we need to build muscle. They also have Vitamins A and B12, which increase testosterone.
More Energy — Beef liver supplements are high in iron, which helps carry oxygen around the body, and is vital for the production of physical energy.
Mental Clarity — The B vitamins in beef liver pills keep you alert and focused.
Improved Bone Density — Beef liver contains a lot of calcium, which strengthens your bones and teeth.
Healthier Immune System — An enzyme called CoQ10 in beef liver neutralizes harmful particles in your body and boosts your immune system.
Better Digestion — Vitamin B6 helps you break down the protein, carbs, and fats you eat while boosting good cholesterol.
The Best Desiccated Liver Supplement
Our first choice is Ancestral Supplements Beef Liver. It's more expensive that some other supplements, but still good value in our opinion.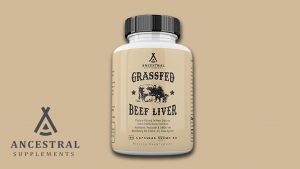 Ingredients: 100% grass-fed beef liver from New Zealand
Price/Serving: $38 for 180 capsules (30 servings)
Ancestral Supplements Beef Liver is the ideal beef liver supplement for an ancestral nose-to-tail diet — that is, a modified keto or carnivore diet that includes lots of organ meats.
Ancestral Supplements offers a variety of grass-fed organ meat supplements, from brain to kidney, so if you want to live like our ancestors and eat all parts of the animal, these supplements offer the best way to get all those valuable nutrients.
The ingredients are fantastic, and with lots of capsules per serving, you're getting a higher dose of nutrients each time.
Summary: The best and most authentic beef liver supplement out there. Ideal for combining with other organ meat supplements from the Ancestral Supplements range (thyroid, spleen, etc).
Available from: Amazon or from the Ancestral Supplements official site
All Desiccated Liver Supplements Reviews (Tablets & Capsules)
Our full beef liver supplement reviews can help you choose a beef liver supplement based on the product's price, ingredients, and ideal use case.
Any beef liver supplement from grass-fed beef will have similar effects, but to choose the best supplement, look for grass-fed New Zealand beef, as well as how many capsules are recommended per serving vs the container size, so you get value for money.
Vital Proteins Beef Liver
Ingredients: Grass-fed beef liver, gelatin capsule
Price/Serving: $38 for 120 capsules (30 servings)
Vital Proteins Beef Liver is a paleo-friendly beef liver supplement from a supplement brand that mainly sells collagen supplements for your skin and hair.
With good ingredients and an average price, Vital Proteins Beef Liver is a good beef liver supplement for beginners. The label has a detailed label and amino acid profile, you can see exactly what you're getting, and calculate your carnivore diet macros.
When taking this supplement, we specifically noticed an improvement in skin and hair health, so if you want to focus on those things, this is the product to choose.
Summary: Great for those new to ancestral eating, for women on the carnivore diet, or anyone who wants skin and hair benefits.
Available from: Amazon, or from the Vital Proteins official site
Beverly International Ultra 40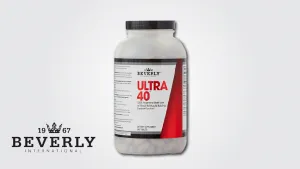 Ingredients: Argentine beef liver blend with some fillers
Price/Serving: $49 for 500 tablets (125 servings)
Beverly International Ultra 40 is an old-school bodybuilding supplement for gaining muscle.
With a rise in popularity of organ meat supplements, Ultra 40 has also become popular as a way for anyone to optimize their hormones and strength by taking advantage of the power of beef liver for testosterone.
The ingredients include several fillers, but with 500 tablets per container, it's great value. Especially if you're taking 1 tablet per hour as many bodybuilders do.
Summary: Perfect for carnivore diet bodybuilders, but also good for anyone adding beef liver to their diet.
Available from: Amazon, or from Beverly's official site
Radiant Life Desiccated Liver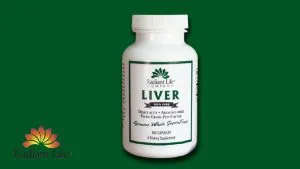 Ingredients: Grass-fed Beef Liver (Argentina, New Zealand, USA)
Price/Serving: $21 – $47 (various serving sizes)
Radiant Life Desiccated Liver is one of the cheapest beef liver supplements. The company offers three options, all available in both capsule and powder form:
Regular from Argentine beef liver
Silver from New Zealand beef liver
Gold from USA beef liver
Quality and value are average, but having the choices of ingredients is a plus, as is the option of a powder form (which you can add to shakes). In addition, it's a women-owned supplement brand.
Summary: A good choice to support a woman-owned supplement company, or if you want a range of ingredient and powder options
Available from: Radiant Life Catalog
Solgar Desiccated Liver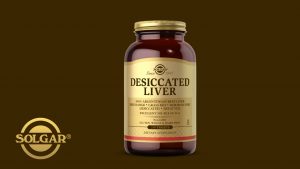 Ingredients: Argentine Beef Liver plus some fillers
Price/Serving: $22 for 250 tablets / 83 servings
Solgar desiccated liver is a beef liver supplement from a well-known vitamin brand, and comes in sustainable glass packaging.
It has some additional ingredients so the quality is not the best on this list, but it is good value for money. If sustainable packaging is important to you, then Solgar is a good budget beef liver supplement option, but otherwise, we wouldn't recommend it.
Summary: Good packaging, but lower quality beef than the alternatives.
Available from: the Solgar official site
Universal Nutrition Uni Liver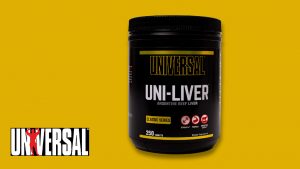 Ingredients: Grass-fed Argentine beef liver plus some fillers
Price/Serving: $39.95 for 500 tablets (250 servings)
Universal Nutrition Uni Liver is another old-school bodybuilding supplement, and the best-value beef liver supplement available.
If you're trying to gain muscle on a budget, Uni Liver is your best option. However, due to additional ingredients and the inclusion of dairy, this supplement is not recommended for anyone on a carnivore diet. It's also likely to cause bloating.
Summary: Good for gaining muscle on a budget, but not for improving your health
Available from: Amazon, or the Universal Nutrition official site
Other Liver Tabs and Desiccated Liver Powders
Beef liver capsules are not a commonly available supplement, but more brands are entering the market. You should also check out the following:
Heart & Soil Supplements: Paul Saladino's (Carnivore MD) supplement company has many products that contain beef liver. All are fantastic quality, and are highly recommended organ meat supplements.
Perfect Desiccated Liver: This brand offers a good budget beef liver supplement that is available as a powder.
You'll also find plenty of other beef liver supplements on Amazon. We haven't tested all of these, so remember to check the ingredients and make a decision based on whether the liver is from grass-fed cattle, and whether there are additional ingredients.
We'll be updating this page constantly with new products as they're released, and as we try them.
Please note: We get commissions for purchases made through links in this post.