Because a carnivore diet consists of foods that come solely from animals (meat, poultry, fish, and eggs), many people think the carnivore diet is bland and includes foods with no flavor or seasoning.
This is not true — there are plenty of seasoning choices available that fit well with the diet. There are also many carnivore diet condiments you can use.
We'll show you exactly what you can use, and what you can't.
Salt & Pepper as a Carnivore Diet Seasoning
Salt and Pepper are allowed in a carnivore diet because they are natural seasonings that can help enhance the meat's flavor. Salt and Pepper can also be used to tenderize meat, making it easier to eat.
You'll be surprised how much flavor salt and pepper add to a dish. As you get used to eating a natural diet, your taste buds will adapt to fewer artificial flavors.
The best salt for a carnivore diet is Himalayan salt.
Carnivore Diet Spices & Herbs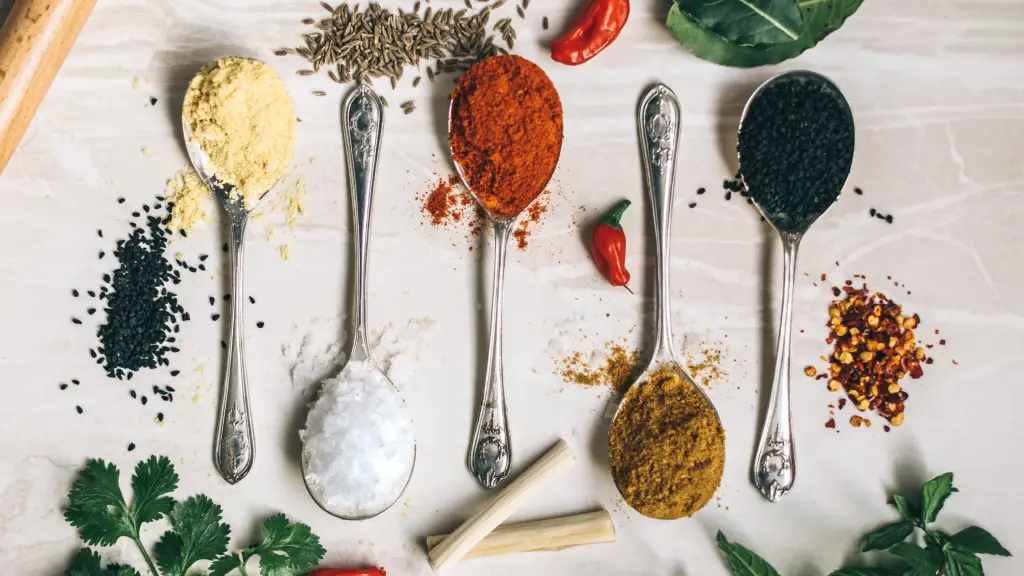 Herbs and spices are allowed in the carnivore diet. However, it's important to be mindful of which herbs and spices you add to your food, as some can irritate your gut.
All plants that include herbs and spices contain anti-nutrients that interfere with your digestion, and prevent you from absorbing nutrients. Proceed with caution when using herbs and spices if you are trying to stick to a carnivore diet.
However, we are all different, and we may react differently to consuming various spices and herbs. It is important to find out what works for you and consume accordingly.
Cumin, for example, is high in oxalates and lectins but does not cause negative symptoms for some people. Ultimately, it is up to the individual to decide what to consume.
Experiment with different herbs and spices in small amounts, and see which you tolerate.
Good Carnivore Diet Seasonings
Here are some options you can use to season your carnivore diet meals.
Fish Sauce
This sauce is a great way to add flavor to your dishes. Sea salt and anchovies are used for its manufacturing, giving a delicious umami flavor.
Butter & Ghee
You can eat butter slices, mix into ground beef or spread over it, and melt and drizzle on seafood.
Ghee, a clarified butter with the milk solids removed, can usually be tolerated even by those sensitive to dairy.
The best butters for the carnivore diet are: Raw local butter, Organic Pastures brand, and Kerrygold brand.
Reduction Sauce
This is a thick sauce that is made by simmering the stock or dripping until it thickens, adding salt to taste. The sauce can be poured over sliced meat, chicken, or vegetables.
Beconase
Make mayonnaise with melted bacon grease and egg yolks. This can then be used to make chicken salad, tuna salad, steak salad, and deviled eggs.
Bacon Sprinkles
Adding crispy bacon as a topping is a great way to add flavor to your dish. Simply fry it as usual.
Mustard
It is made from mustard seed, turmeric, vinegar, and salt to add flavor and color to the meat. Although it is not a carnivore food in itself, it is not bad to avoid using it on a diet.
Homemade Ranch Dressing
This seasoning is a good option only if you make it with sour cream as making it with commercial mayonnaise isn't recommended.
Seasonings that are NOT Allowed on a Carnivore Diet
You should avoid these as seasonings for your food. Note that you should also avoid sweeteners except for honey and maple syrup — for example, stevia on the carnivore diet is not a good idea because it's not an animal-based food.
Barbecue Sauce
Barbecue sauce contains sweeteners, nightshades, and additives. Nightshades are problematic for people with autoimmune diseases, so it's best to avoid them altogether.
Seasoning Blends
When it comes to seasoning your meat, it's best to use whole seasonings to avoid any blends containing sugar, starch, MSG, wheat, or other food additives.
Ketchup and Tomato Sauce
Tomatoes, pepper-based products, and ketchup all create issues for those with autoimmune issues.
Commercial Mayonnaise
Mayo is made with seed oils such as soybean and canola and a healthier choice would be avocado-oil mayo. We suggest that you just use cream cheese, butter or sour cream to add creamy textures to carnivore diet meals. You definitely should not eat most store-bought mayo on the carnivore diet because it's full of toxic seed oils.
Commercial Salad Dressing
Avoid the starches and additives in commercial dressings on the carnivore diet. The base of most bottled dressings is soy or canola oil, both of which are not allowed on a diet. Instead, make your own dressing using healthy ingredients.
Breading on Meat
If you're looking for a crispy, crunchy breading on your chicken, KFC is not the place to go. That breading is made with wheat and other additives and is fried in unhealthy hydrogenated oils.
Seed Oils
You don't need to use canola oil or any other plant-based oil. Just save the fats from the bottom of your roast pan and your skillet when you cook bacon, and you'll never need to resort to inferior plant oils again. This way, you'll always have delicious, healthy fats on hand for cooking.
Using seed oils could be one of the main reasons you're not losing weight on the carnivore diet.