Salt is an essential yet underrated nutrient on a carnivore diet. Salt provides our body with important electrolytes and minerals such as sodium, potassium, and chloride. We need sodium and potassium for normal function of our muscles and nerves, fluid balance, maintenance of blood pH, and safe blood pressure.
We often neglect sodium intake on low-carb diets, which can lead to fatigue and tiredness. To avoid this, you must keep a check on your daily salt intake.
This article will show you the best salts to consume to stay safe and maximize the results of your carnivore diet.
Redmond Salt
Redmond salt is an unrefined salt that is mined from an ancient seabed located in Utah. This salt contains sodium, potassium, and 60 other trace minerals, all promising the perfect electrolytes balance for a carnivore diet.
If you include Redmond salt in your diet, it will not raise your blood pressure like other table salts. 500g Redmond sea salt sells at a reasonable price of $16. You can find it on Amazon, or any big food store nationwide.
Maldon Sea Salt
Maldon sea salt dates back to 1882 in the town of Maldon in England. Maldon sea salt flakes are pyramid-shaped, giving a nice crunch and delicacy to your meals. This salt is not refined and thus it maintains the mineral content that you will need on a carnivore diet.
Maldon sea salt contains potassium, zinc, sodium, and iron that keep your electrolytes in balance. The price of salt varies from $12 to $18 but this is good value for the quality.
This salt is the ultimate carnivore diet seasoning, and a favorite among chefs for its superior taste.
Himalayan Pink Salt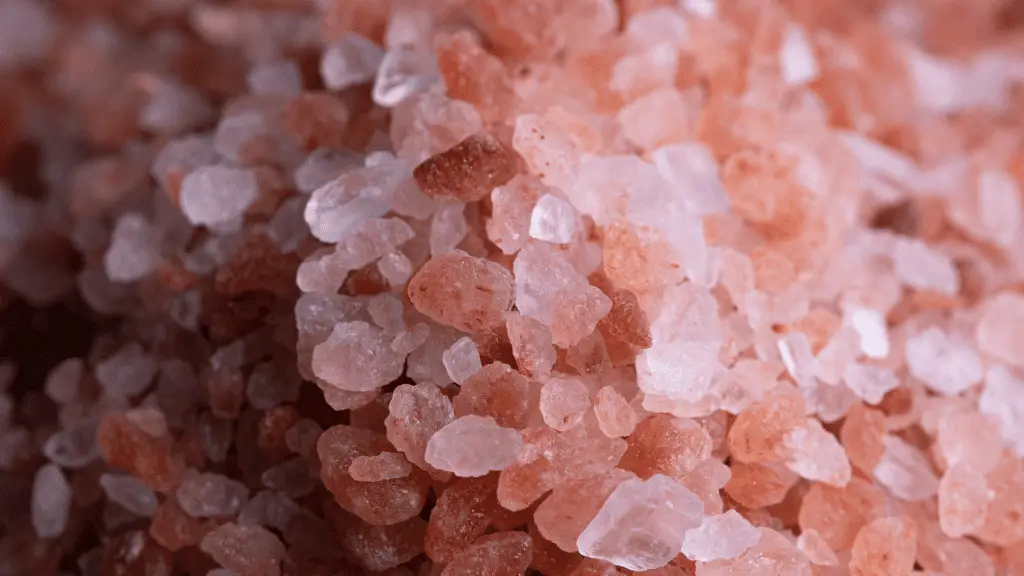 Himalayan pink salt comes from the Himalayan bed of Pakistan. For years, this salt has been used to preserve fish and pickles. Today, Himalayan salt is eaten worldwide because of its health benefits.
It tastes exactly like table salt with the added benefits of potassium, chloride, and calcium. You can add it directly to your meals in place of table salt, or marinate meat with this salt. Himalayan pink salt in water is also one of the best carnivore diet drinks.
Put 1 tsp of Himalayan in 1 liter of water to fulfill your daily electrolytes needs. You can drink pink saltwater at the beginning of your carnivore diet plan to avoid keto flu or similar symptoms. Himalayan pink salt is also budget-friendly, as 1 kg salt is sold for only $12, which will go a long way.
Himalayan Black Salt
We have to consume a lot of meat on a carnivore diet that can upset our stomachs or give us heartburn. Some ingredients can help alleviate these symptoms. For us, black salt comes to the rescue on the carnivore diet.
This salt has a unique flavor with low sodium, and is rich in trace minerals including iron. Black salt helps with bloating, digestion, and bile release. You can have black salt with ginger and water as a digestive drink daily or add it to your regular meals for an extra flavor.
Himalayan black salt also has antioxidant properties that make it another perfect fit for the carnivore diet.