Traditional, packaged mayonnaise is not something you should you on a carnivore diet. Mayonnaise is made from seed oils, commonly canola and soybean. It is best to avoid manufactured condiments because they are a source of empty calories from processed sugar and vegetable oil, and contain harmful additives as well.
It is better if you use sour cream, cream cheese, or butter to add some creamy richness to your meals on the carnivore diet.
Health Benefits of Mayo
Homemade or high-quality mayonnaise made with egg and vinegar (but not with seed oils) does offer some health benefits:
Hair Growth
Mayo has the amino acid L-cysteine in it. According to research, L-cysteine is essential in building keratin. Keratin is a protein that makes your hair stronger and helps with hair growth as well. Therefore, eating mayo can improve your overall hair growth.
Heart Health
Mayonnaise is good for heart health as well. It contains Vitamin E, which helps in preventing stroke. Moreover, Mayonnaise also contains Selenium, which improves your heart health and reduces the risk of heart disease.
Selenium is antioxidant in nature, reduces inflammation, and keeps your platelets from aggregating. The potassium in mayonnaise also helps prevent heart disease. Moreover, potassium regulates your blood sugar levels as well.
Mental Health Issues
Mayo contains Vitamin B12 as well, which helps those who are fighting depression and are going through other mental health issues. It also helps with difficult pregnancies.
Stronger Bones
Potassium present in mayo increases the mineral density of your bones. This gives you stronger, healthier bones. Vitamin B12 also improves bone health. The iron in the mayo helps with the proper growth and development of your body and systems.
Why You Should Avoid Mayo on the Carnivore Diet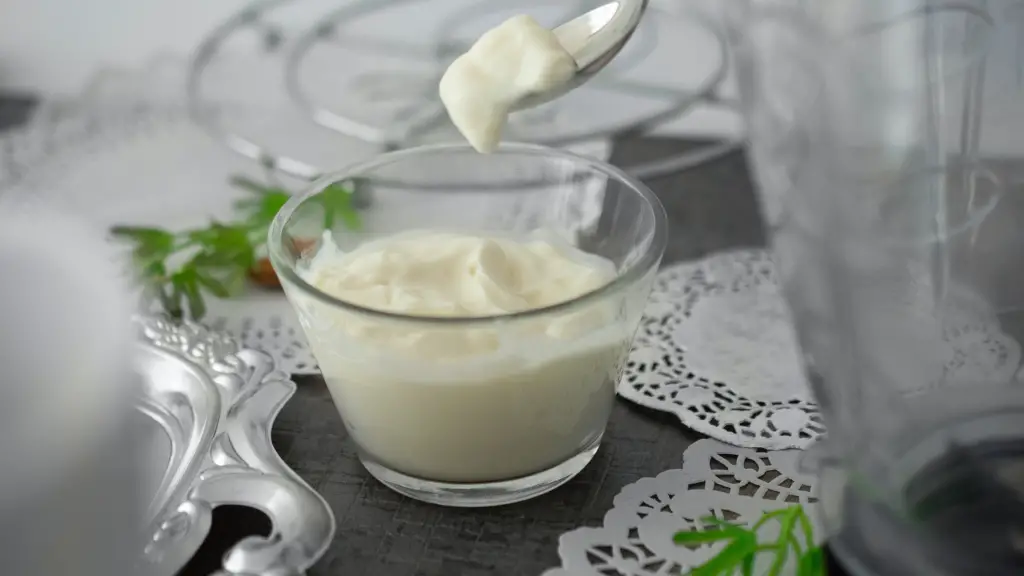 Besides the fact that most store-bought mayonnaise is garbage that is full of toxic seed oils, here is why you should stay away from mayo on the carnivore diet:
Not Animal-Based
Even though mayo does have eggs that are animal-based products, it contains a lot of other ingredients, such as seed oils, that are not animal-based. The carnivore diet is an elimination diet that works on the fundamental principle of eating meat, organ meats, and animal-based products only.
If you eat mayo, the entire purpose of following the carnivore diet would be null and void. Moreover, you always run the risk of falling off the wagon if you don't stick to the diet.
High Caloric Value
Mayonnaise is high in empty calories. Just 1 tbsp. (14.5g) of mayo contains 38.1 calories, which is a lot. If you are trying to lose weight, mayonnaise will not help you do that. Processed mayo has sugar, artificial flavors and preservatives, which are not good when you are following a low-carb diet.
Indeed, eating foods like mayo might be might you're not losing weight on the carnivore diet.
Carnivore Alternatives to Mayo
Here are some animal-based foods you can eat instead of mayo:
Butter
Instead of using mayo, you can spread butter on your juicy steaks. Butter has a multitude of benefits and contains important nutrients such as Vitamin E and Vitamin A. Moreover, since it is animal-based you don't have to worry about eating something that isn't carnivore-friendly.
Butter has CLA which is a type of fat that has cancer-fighting properties. We recommend that you go for organic butter instead of processed butter. Indeed, all the best butter for the carnivore diet is grass-fed.
Sour Cream
Healthy, carnivore-friendly sour cream can add a zip of flavor to all your meals. It contains minerals and several vitamins such as Vitamin B12, Riboflavin, and Vitamin A which make it very nutritious.
Yogurt
Yogurt is another carnivore-friendly condiment that you use as a substitute for mayo. It will bring a thick, creamy texture to your meals and give your steaks a juicy flavor. It is rich in protein and various other essential micronutrients.
Remember: if you have a dairy intolerance, it's best to avoid yogurt on the carnivore diet when starting out.
Key Takeaways
Mayo is not a carnivore-friendly condiment and you should not consume it when you are on a carnivore diet. Even though it has various health benefits, it is not an animal-based product. Therefore, you should go for other carnivore substitutes like butter or sour cream to add flavor to your meals.