The carnivore diet is a strict, all-meat diet. You have to eliminate everything other than meat, organ meat, and animal products from your diet. You can eat pork rinds on the carnivore diet, but only if they are high quality and don't have any artificial flavorings or fillers.
Most of what you find in supermarkets is full of preservatives and artificial ingredients that taste like meat. You have to make sure that the pork rinds you consume are 100% pure and are carnivore friendly.
Health Benefits of Pork Rind
Here are some benefits of eating pork rinds as a snack on the carnivore diet.
No Carbs & Good for Weight Loss
Pork rinds are a zero-carb food. They are high in protein and fat, which makes them a great snack when you are on the carnivore diet. If you want to eat something that will not increase your weight drastically, you can go for pork rinds occasionally.
Contains Essential Micronutrients
Pork rinds are full of essential micronutrients. You get iron, magnesium, zinc, selenium, niacin, riboflavin, choline, and a lot more beneficial nutrients from micronutrients. Iron helps with the proper growth and development of your body and keeps you safe from anemia.
Improves Muscle Health
The high protein content in pork rinds helps you build your muscles and keeps your body in great shape. Your body uses protein to build and repair tissue. It is good for your bones, lowers your blood pressure, and helps with weight loss, along with several other benefits.
Why You Should Avoid Pork Rind on the Carnivore Diet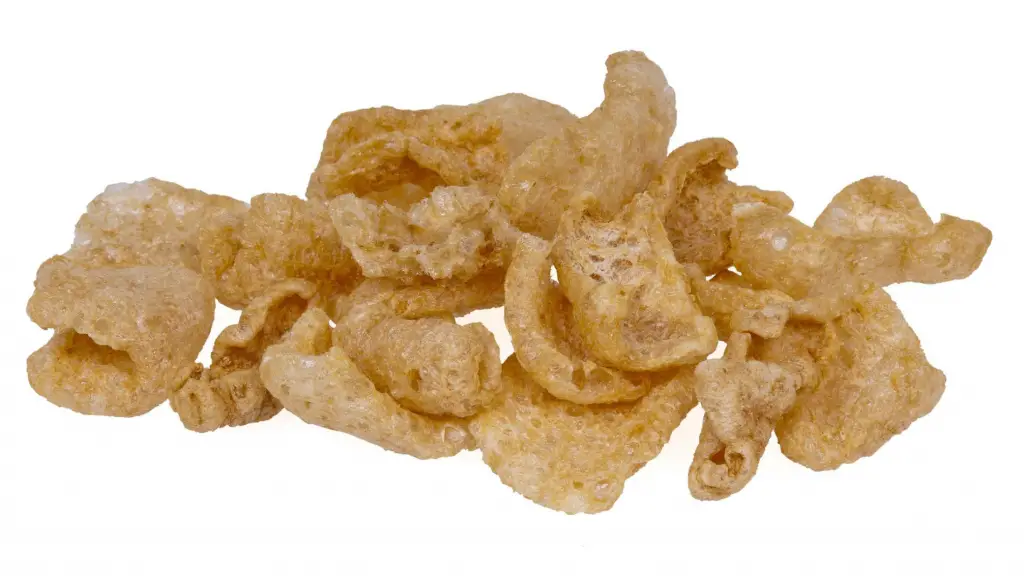 Here is why pork rinds are not for every carnivore dieter:
High Sodium Content
Pork rinds have a high sodium content. 100 g of pork rinds contains 1820 mg of sodium. When your sodium intake is too high, a lot of water enters your bloodstream. This, in turn, increases the amount of blood in your vessels and results in high blood pressure.
Hypertension — high blood pressure — harms your organs. It also tires your heart out as the heart is forced to work very hard to pump blood.
High Saturated Fat Content
Pork rinds also have high saturated content and high cholesterol level. This is a very unhealthy combination that raises the levels of LDL — low-density lipoprotein — in your body. LDL is one of the major causes of heart disease.
Carnivore Alternatives to Pork Rind
Here are some carnivore-friendly alternatives if you can't find high-quality pork rinds.
Fried Chicken Cracklings
You can go for fried chicken skin instead of pork rinds on the carnivore diet. You just need to ensure that it is not fried in vegetable oil or plant-based oil, and doesn't have artificial fillers or flavorings.
Cheese Crackers
You can have cheese crackers as well. They are easy to make, are nutritious, and are very easy to make on your own. You will not have to worry about high sodium content or artificial flavors as well while you munch on this carnivore-friendly snack.
Key Takeaways
Pork rinds are high in saturated fats and sodium. If you want to eat them on the carnivore diet, you need to select a brand that is free of artificial flavorings and with a natrually low sodium level. Make sure that the pork rinds you buy are not cooked in peanut oil or vegetable oil.
Instead, they should be cooked in butter or ghee. Eat them occasionally as a treat — but don't eat them in excess.