The fundamental principle of the carnivore diet is that you are supposed to eat only animal-based products. Based on this, yes, you can eat honey on a carnivore diet, because it is not plant-based and comes from bees.
However, you have to make sure that the honey is pure and doesn't have any fillers or artificial ingredients in it.
Health Benefits of Honey
There are several reasons why you should add honey to your carnivore diet.
Good Source of Antioxidants
Honey contains antioxidants that keep your body safe from cell damage because of free radicals. Free radicals play a role in the development of diseases like heart disease and cancer.  Honey has antioxidants that are beneficial in keeping you safe from all these conditions that are associated with oxidative stress.
Has Medicinal Properties
Honey has been a part of traditional medicines for centuries. It has been used to treat various health issues such as:
Eczema
Piles
Worm Infestation
Constipation
Hepatitis
Dizziness
Fatigue
Throat Infections
Bronchial Asthma
Eye Infections
Hiccups
Tuberculosis
Healing of Wounds and Ulcers
Offers Several Health Benefits
Honey has anti-tumor, anti-microbial, and anti-inflammatory properties. Moreover, studies show that honey helps in lowering your blood pressure as well. Raw honey has protective effects on your nervous, cardiovascular, gastrointestinal, and respiratory systems.
Great Source of Nutrients
Raw honey is a great source of important micronutrients. It is a healthy source of various amino acids and enzymes as well. By eating raw honey, you get the following micronutrients:
Zinc
Riboflavin
Potassium
Phosphorous
Pantothenic Acid
Niacin
Manganese
Magnesium
Calcium
Why You Should Avoid Honey on the Carnivore Diet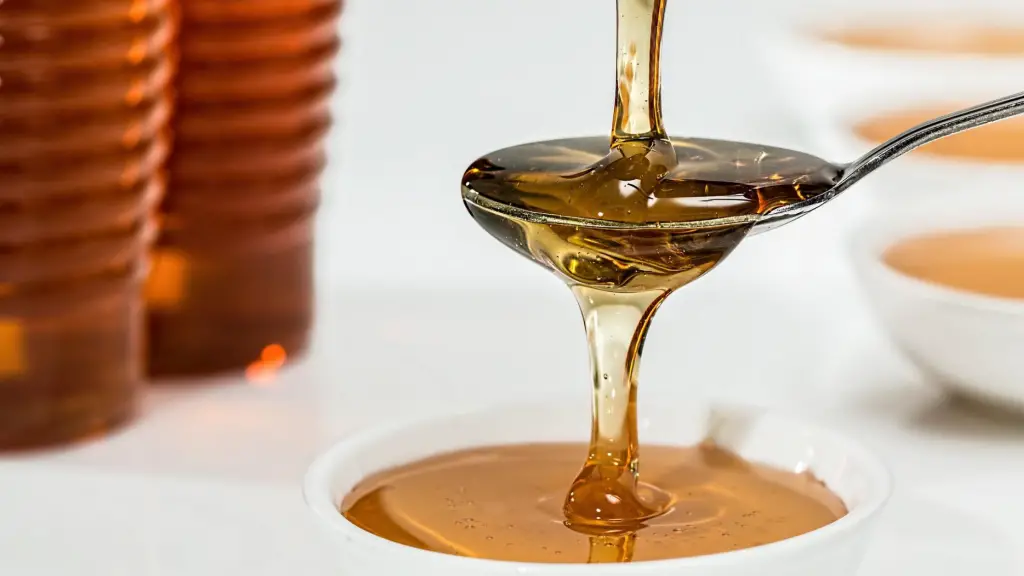 Here are some reasons why should avoid honey when you are on the carnivore diet.
The Carnivore Diet is an Elimination Diet
The carnivore diet is a hardcore elimination diet. Even though honey comes from an animal source, it is high in carbs and doesn't have any nutritional value in the form of protein and fat. Therefore, if you want to keep away from carbs, then honey isn't something you should consume.
It is best to keep your diet simple when you are new to the carnivore diet. Stick to meat, fat, and organ meat until you become adapted to the diet. It will reduce the chances of you falling off the wagon.
Stops You From Losing Weight
If you are trying to shed those last few pounds, you should stay away from honey. It is high in calories — only 1 tbsp. Twenty-one grams of honey contains 63.8 calories. Honey is not only full of carbs but is sweet and stimulates your appetite.
If you can't stick to moderate consumption of honey, then it is better that you avoid it. Eating too many carbs might be why you're not losing weight on the carnivore diet.
Causes a Sugar Rush and Sugar Crash
When you eat carbs, your blood sugar rises. This gives you a boost of energy, which most of us term as a sugar rush. When the blood sugar levels go down, you feel hungry, sluggish, and tired — this is termed a sugar crash.
It makes you want to eat something and then the vicious cycle continues. Therefore, it is better to avoid honey when you are on a carnivore diet.
Can Cause Allergic Reaction
When the bees produce honey, it is likely that it is contaminated with pollen from plants and trees. If you have pollen allergies, then eating honey can trigger your allergies as well.
Key Takeaways
Pure, raw honey is a healthy food, and if taken in small quantities on the carnivore diet, you can gain plenty of health benefits from it.
However, if you are trying to lose weight, want to avoid carbs altogether, or have a pollen allergy, then it is better to stay away from honey when you're on a carnivore diet. Especially if the honey has added ingredients.