If you are on a carnivore diet, you might have experienced a fast heart beat with some sweating. These are "heart palpitations" — and they're one of the normal carnivore diet side effects for people just starting the diet.
In short, they're just due to dehydration as your body adapts to a different way of eating, and are nothing to worry about.
No diet is free from adverse effects as your body adapts, and the same is true for the carnivore diet. Heart palpitations are common on all low carb diets.
Here we explain why you might get heart palpitations on the carnivore diet, and how to stop them.
What Are Heart Palpitations?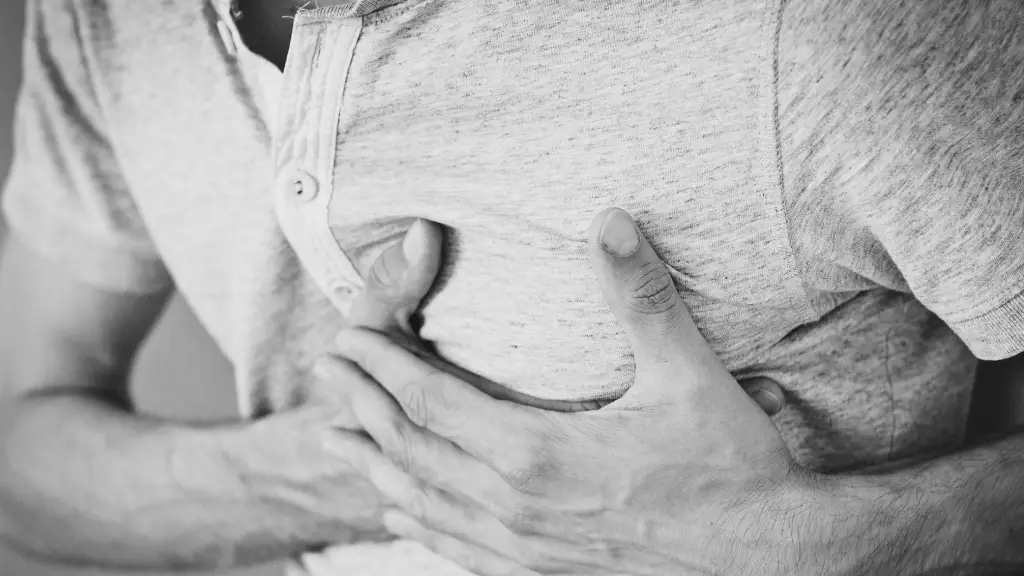 Palpitations are a type of arrhythmia. In common terms, you experience palpitations whenever you feel that your heartbeat is abnormally fast.
This condition also manifests in other forms like an irregularly fast heartbeat with skipped beats. It can get so fast that you can hear your heart beating, and it can even be visible through your chest. Palpitations can also feel like a fluttering sensation in your chest.
What Causes Heart Palpitations on a Low-carb Diet?
Most people get palpitations when transitioning from a high-carb to a low-carb diet, and the symptoms get better in a week to a fortnight.
The heart palpitations are caused by dehydration, which is itself caused by several things:
Change in Metabolism
A low-carb diet needs a lot of water to be digested because of its higher protein and fat content. The metabolism of protein and fat consumes a lot of water, and creates a state of dehydration in the body despite adequate water intake.
Due to a low volume of fluid in the body, there is a significant fall in blood pressure. To maintain blood pressure at a normal level, the heart has to pump more actively and strongly. The blood that comes out of the ventricles of the heart with each heartbeat increases (called stroke volume), which gives the impression of pounding and fluttering heart.
Temporary Insulin Deficiency
Another cause of dehydration when starting a low-carb diet is insulin deficiency.
Insulin is released in our body to metabolize carbs. On a low-carb diet, your carb intake lessens and there is lower insulin production in the body. As a result, glycogen stores in the liver and muscle are used up. Water is bound to glycogen, so you also lose water along with glycogen.
This leads to dehydration.
Loss of Electrolytes
Another major mechanism that contributes to heart palpitations is electrolytes deficiency.
Sodium, potassium and magnesium are the major electrolytes that maintain normal heart rhythm. In addition, trace elements like selenium are also important for heart rhythmicity and conduction. Dehydration not only disturbs the water content of the body, but also disturbs electrolytes and minerals.
As the water is used up or excreted, minerals like sodium, potassium, and calcium concentrated inside and outside the cells get altered. A state of imbalance between water and electrolytes is created and more electrolytes are lost.
Plus, the low level of insulin caused by carb restriction stimulates the kidneys to excrete more sodium. A change in sodium concentration also disrupts magnesium and potassium concentration.
How to Stop Carnivore Diet Heart Palpitations
Normally your palpitations should go away within a couple of weeks after shifting to carnivore diet. Until then, you should stay hydrated and increase your daily water and electrolyte intake.
Here are some tips to stop your heart palptiations:
Consume Bone Broth
Bone broth on carnivore diet is the ideal solution to fix heart palpitations, because it has water and all essential minerals: sodium, magnesium and potassium.
Add More Salt to Your Meals
Sodium is one of the key electrolytes that should be increased. Luckily, sodium concentration can be increased by using more salt on your meals. The best salt for the carnivore diet is Himalayan see salt, which is an excellent source of sodium.
Eat Organ Meats
Potassium intake can also be increased by eating more poultry and meat. Beef liver is a great source of potassium. Adding beef liver to your diet will help with palpitations.
Similarly, magnesium on the carnivore diet can be obtained from magnesium-rich carnivore food, including fish like salmon. Organ meats are a good solution too — beef liver is a good source of magnesium.
Key Takeaways
Heart palpitations on the carnivore diet are caused by dehydration as your body adapts to a different way of eating. Changes in insulin, electrolytes, and metabolism all cause dehydration, which affects how the heart pumps blood around the body.
Thankfully, the symptoms are temporary, and can be solved by consuming more water and electrolytes.
If your palpitations don't go away within a month after shifting to a carnivore diet, then you should consult a physician.