There are pros and cons to the carnivore diet. A con is that when you shift to eating only animal products, your body needs time to adapt to the new dietary pattern. This time may vary from days to weeks depending upon your previous dietary habits.
During this adaptation phase, you may experience side effects like headaches, brain fog, lethargy, nausea, excessive sugar cravings, and diarrhea on the carnivore diet. These symptoms are temporary and should go away in 3 to 4 days.
In this article, we focus specifically on headaches, explain what causes this carnivore diet side effect, and discuss how you can stop them quickly.
What Causes Headaches on the Carnivore Diet?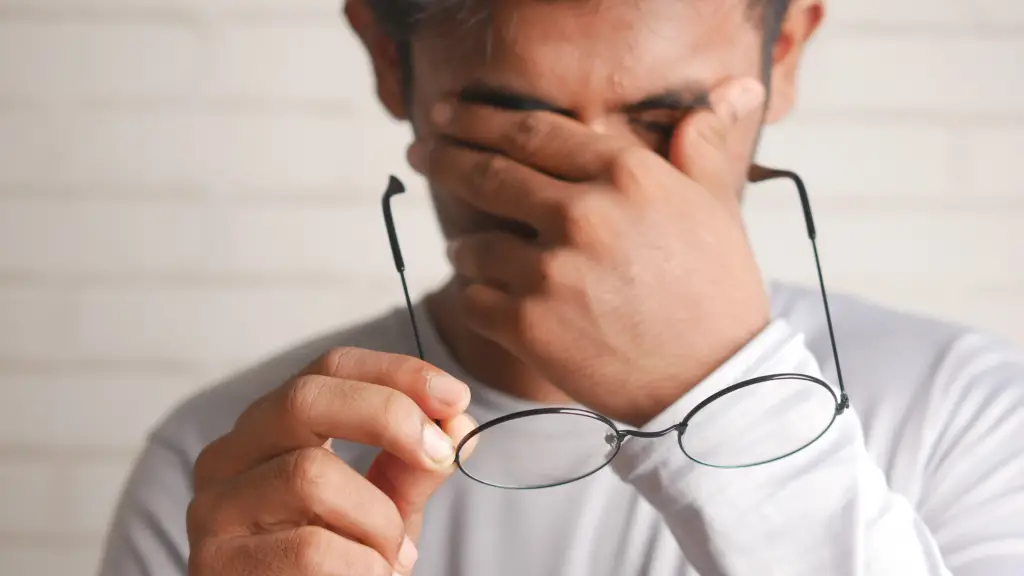 Headaches on the carnivore diet are usually caused by the following:
Decreased Blood Glucose
The most likely cause of a carnivore diet headache is decreased glucose in the body.
The brain uses glucose as its main energy source, so if you are transitioning from the standard American diet (which has a high content of carbohydrates) then your body is used to running on glucose.
When you starve your body of carbohydrates, there is very little to no glucose in your blood — a state called hypoglycemia. The brain can't get enough glucose to meet its energy requirement. As a result, you get headaches, which are sometimes associated with irritability and a state of confusion often referred to as brain fog.
This is usually corrected in a few days when your body starts using fat for energy. Ketones bodies are produced by the liver and used by the brain, resulting in the reversal of headaches and other symptoms.
Dehydration & Low Electrolyte Levels
Glycogen is a major storage form of glucose in the body, and it binds with a lot of water. When you use glycogen, the bound water is released and excreted from the body through the kidneys. This is why you need to pee more often when shifting to a carnivore diet.
Excess water loss coupled with low water intake creates a state of dehydration in the body, which can cause headaches.
Moreover, when you are low on glucose, less insulin is produced by the pancreas, which affects the electrolytes balance in the body and results in hypersecretion of sodium from the kidneys. These mechanisms combine to create the state of hyponatremia (decreased sodium levels in the body).
When sodium concentration is altered, other electrolytes such as potassium, calcium, chloride, and magnesium follow suit. An altered fluid electrolyte balance also contributes to confusion and headache as electrolytes are important for brain and nerve health.
Other Causes
In addition, poor dietary habits, drugs, and intake of alcohol can worsen headaches. Extremes of exercise can also contribute.
Sometimes, the carnivore diet gives you a feeling of satiety, and you start skipping meals. This also worsens headaches as you're not getting enough nutrients from food.
How to Stop a Carnivore Diet Headache
You can prevent or treat headaches on a carnivore diet by staying hydrated and following a few simple steps.
First, you should drink plenty of water — at least 2 liters a day.
The best carnivore diet drinks replenish your electrolytes and rehydrate you. For example, bone broth on the carnivore diet is a good source of salt that helps to maintain adequate levels of sodium and chloride. If your electrolytes needs are not being met with your diet, you can take mineral supplements.
You should also limit your alcohol intake as it causes more body water loss, worsening the state of dehydration. Put simply, alcohol is not recommended on the carnivore diet.
Avoid heavy exercises during the transition phase too. Light exercises, including yoga, can be good for headaches, but weightlifting and intense cardio will make things worse because they require glycogen. Wait until after your body is in ketosis and using fat for energy before you workout fully.
An analgesic tablet can also give instant relief from headaches. However, we advise you to ask your physician before any medication.