No, you can't drink alcohol on the carnivore diet.
Even though many alcoholic drinks are zero-carb, alcohol is made from fermenting grains or fruit, so it is not allowed on a strict carnivore diet of only animal products
Starting a carnivore diet involves giving up a lot of your favorite foods and drinks because it eliminates all inflammatory foods from your diet. Drinking alcohol is one such sacrifice.
Here we explain the issues with alcohol, and the situations where you may be allowed to consume it on the carnivore diet.
Why You Shouldn't Drink Alcohol on the Carnivore Diet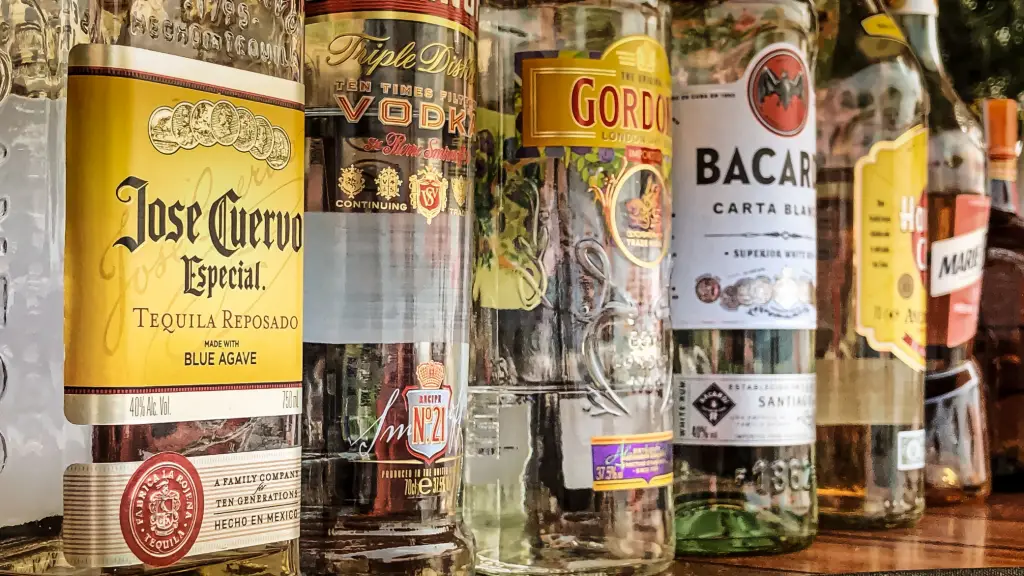 In short, alcohol is only ever harmful to your body. The carnivore diet works because it resets your gut by removing all foods that cause inflammation from your diet — namely, vegetables, fruits and sugars, nuts/seeds, and modern processed junk food like seed oils.
The body has an immediate inflammatory response to alcohol. This is why we get hangovers.
Plus, chronic alcohol consumption impairs gut and liver function, which affects interaction among other organs and leads to persistent systemic inflammation and organ damage.
In addition to these dangers, alcohol also has the following negative effects.
Alcohol is Addictive and Affects Your Willpower
It's easy to get trapped in the cycle of alcohol addiction. Like other drugs, alcohol has a powerful effect on our bodies that changes the brain's structure and compromises its function, leading us to want to drink more. This type of dependency is against everything the carnivore diet and the ancestral lifestyle represents.
Plus, sticking to any restrictive diet is difficult enough without the after-effects of a night out. Drinking has been linked to unhealthy food choices, with people who consume more alcohol more likely to crave more calories and want to eat junk food. Even taking one carnivore diet cheat day can sabotage your progress when you're new to the diet, so contending with additional cravings makes the carnivore diet even more difficult, and could ruin your progress.
Alcohol Wrecks Your Metabolism
There's a reason people get beer bellies. Drinking alcohol could affect your carnivore diet weight loss potential because it negatively affects your metabolism.
When you drink alcohol, it gets broken down into acetaldehyde in your bloodstream, then into acetate, and finally it gets metabolized into water and carbon dioxide that your body can eliminate. This is a taxing process that your body will need to prioritize over other functions.
Therefore, your body will be less capable of turning fat into energy. On the carnivore diet, fat is your main source of energy, so if you drink, it's more likely to be stored than used — leaving you feeling sluggish and with a beer belly, instead of the clean keto/carnivore energy you've heard about.
The Carnivore Diet & Alcohol Don't Mix
One of the main reasons not to drink alcohol on the carnivore diet is that it'll make you get drunk quicker, and give you a worse hangover.
First, without carbs in your system, your body will absorb alcohol faster, and it'll go straight to your head. Plus, because your body is prioritizing getting the alcohol out of your system instead of turning fat into energy, the acetone will get sent to your brain, making your hangover much worse than someone on a standard diet.
If you consume drinks high in sugar or other junk as well, expect a blood sugar crash that will absolutely ruin your mood.
Best & Worst Carnivore Alcohol Options
There are many reasons why you shouldn't drink alcohol on the carnivore diet, but we're all human — so sometimes we make mistakes, or need to give ourselves a break.
If you do decide to drink alcohol — either for a social occasion or to treat yourself — here are the best options that minimize the chances of you losing your diet progress:
Spirits: Vodka, gin, tequila, whiskey, and rum are your best options because they are low-carb and gluten-free. Make sure you only mix with soda water or ice, with perhaps a slice of lemon or lime.
Wine: Wine is usually full of sugar, but there are some keto wines available that are slightly better for you
Here are the alcohol drinks you must avoid:
Beer: Perhaps the worst thing you could possibly drink, beer is full of calories and even decreases testosterone in men
Cocktails/Mixers: Fruity drinks and mixers like tonic water are loaded with sugar and will make your carb-crash hangover even worse
Even though no alcohol drink is ideal for the carnivore diet, the Liver King perhaps has the best option available, called the barbaric cocktail:
1 oz Everclear or other high-proof clear, clean alcohol
Juice of 1 Lemon
1 tbsp Lemon Zest
16 oz Sparkling Mineral Water
2 grams Pink Himalayan Salt
Ice (optional)
This drink will be strong and is still going to hurt your body, but the salt and mineral-rich water will give your body the best chance of processing it. Make sure you drink it on an empty stomach so your liver isn't overloaded — and only have one.
Key Takeaways: Carnivore Diet & Alcohol
Drinking alcohol on the carnivore diet could ruin your progress, so we don't recommend it for the following reasons:
Alcohol hinders our ability to make good choices
You may even get drunk quicker on a carnivore diet
Alcohol negatively affects metabolism and weight loss
If you do need to drink alcohol for whatever reason, we recommend clear spirits with soda water in moderation, not beer or high-calorie cocktails.
Of course, no buzz for any alcoholic drink will compare to a cup of carnivore bone broth or any other carnivore diet drink, mixed with the satisfaction of knowing you're becoming the best version of yourself by making every small choice count.