Looking for a recipe that hides the taste of beef liver?
If you're not sure what to do with beef liver, Mexican spices are perfect for disguising liver's strong taste, so you can enjoy your favourite meals but still get all the benefits of this organ meat.
Read on to learn how to make beef liver tacos, with variations for both low-carb and high-carb ancestral diets.
Ingredients
Chopped Beef Liver – 8 oz.
Butter – 1 tbsp.
Chopped Garlic – 3 cloves
Diced onion – ½
Salt and Paprika to taste
Chipotles in adobo sauce – 3 tbsp
Crispy cheese shells or corn tortilla
Equipment
Cooking pan
Stirring spoon
Tablespoon for stuffing the filling
Instructions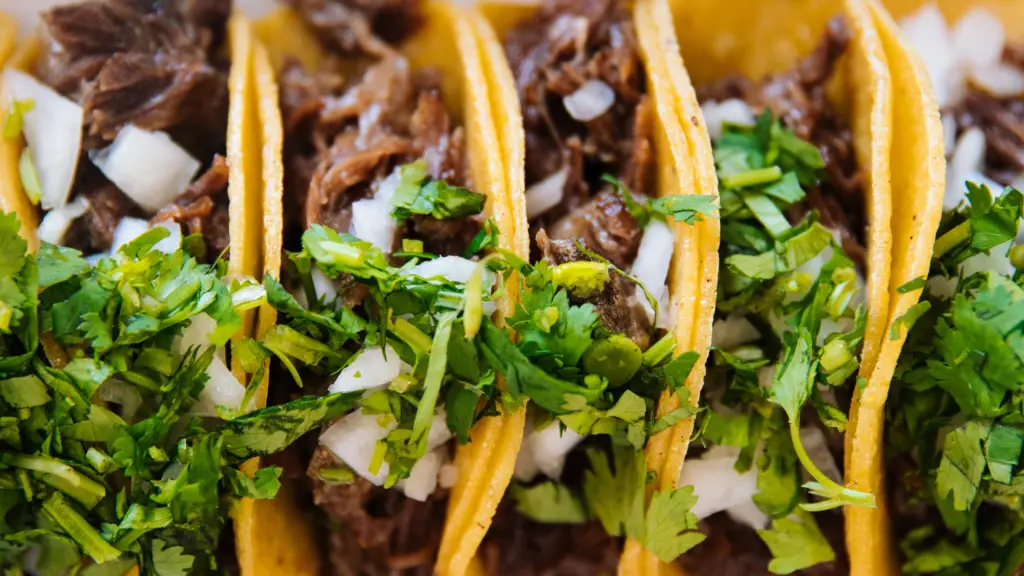 Follow these instructions to make beef liver tacos.
Please note, this version includes corn taco shells, which are easy to digest, but are unsuitable for a low-carb diet. See below for alternatives.
Put the cooking pan on the stove and add butter. Melt the butter and add onions. Cook onions for 2 minutes or until they turn soft.
Prepare the beef liver. Make sure you know how to clean beef liver before cooking to improve the metallic taste.
Now, add the beef liver, salt, and paprika. Stir well. Keep stirring for 2 minutes.
Add Chipotles in adobo sauce and mix well. Cook for 2 minutes.
Remove from the heat and transfer to the countertop.
Use crispy cheese corn shells and stuff in the cooked liver.
Take out the serving plate and serve hot.
Try serving with fresh cilantro and guacamole.
Tips for Beef Liver Tacos (& Alternatives)
Here are some tips for perfecting the dish, and some alternatives for low carb diets.
Serving options include sour cream on the top or using avocado slices toppings.
If you like spicy flavors, add pasilla chili. For this, first, season the liver with salt and then fry it in the pan. Remove liver from the pan. Add onions to the remaining oil and cook until they turn golden brown. Cook for five minutes and add liver. Now, cook for another five minutes while stirring occasionally. Use corn tortillas to serve. You can season it with lemon. Serve with your favorite sauce.
For keto, and other low-carb ancestral diets, you can use low-carb gluten-free taco shells, or replace the shells with lettuce wraps.
For extra protein and fat, trying serving with carnivore fat bombs, and dipping both in guacamole. Avocado on the carnivore diet is often okay.
Conclusion: Why is Beef Liver Healthy?
Organ meats are nature's multivitamins. Beef liver contains magnesium for strong bones and teeth, and beef liver can boost testosterone.
Beef liver also contains Choline (Vitamin B4), which is a rare micronutrient mostly only found in eggs. Liver is a rich protein source and contains all 9 essential amino acids, as well as CoQ10, a fat-soluble enzyme that acts as an antioxidant.
Beef liver is a rich source of retinol/vitamin A, as well as a good dietary source of copper and a healthy source of Vit. B12.
In short, beef liver is one of the healthiest foods on the planet, and this recipe is an easy way to get it into your diet.