Carnivore fat bombs are high-fat meatballs made with beef mince and cheese. They are a great go-to snack on the carnivore diet.
One of the major issues dieters face on a high protein carnivore diet is fulfilling their fat macros. Our exclusive recipe of fat meatball bombs caters to the solution for this very problem.
You will get high-quality fat from this recipe to cover your fat requirements and keep you full and satisfied. You will not crave the unhealthy fats anymore because you get nutrient-dense carnivore fats from these fat bombs.
Ingredients
1 lb minced beef
1 tbsp rock salt
1 tsp black pepper
1 tsp garlic powder
2-ounce block mozzarella cheese
3 ounce shredded cheddar cheese
2 tbsp tallow
2 tbsp butter
Carnivore Fat Bombs Instructions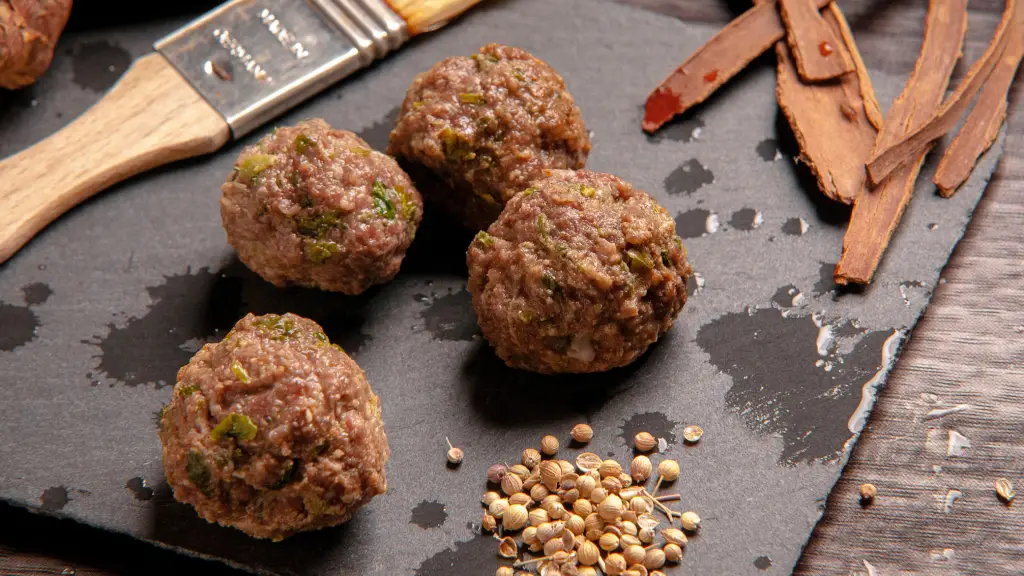 Step 1
Preheat the oven to 375 Fahrenheit.
Step 2
Grease an oven tray with 1 Tbsp butter and keep it aside.
Step 3
Take beef mince in a bowl and mix salt, pepper, and garlic powder in it. Cut mozzarella block into 1-inch size pieces.
Step 4
Grease your hands with oil and make 8 balls of mince mixture with your hands.
Step 5
Dig a hole in these meatballs with your fingers. Place 1/2 tsp tallow in each meatball hole. Now, put mozzarella pieces in those holes along with shredded cheddar cheese. Close the hole by pressing meat over it from all the sides.
Step 6
Put the cheese and tallow stuffed meatballs in a buttered oven tray.
Step 7
Bake the meatballs for 20 minutes. They should change color from both sides. Serve with herbed cream cheese or creamy jalapeno sauce.
Tips & Tricks
Follow these tips to get the perfect carnivore diet fat bombs every time:
Switch on your oven as soon as you start working with mince. This will give time to the oven to get heated properly and give you sizzling brown carnivore fat bombs.
Use tallow along with butter. Tallow is natural beef fat. This will enhance the flavor of your dish and take it to another level.
Grease your hand with oil to avoid the mince sticking to your hands.
Can You Use Alternative Fat Bomb Ingredients?
Absolutely! This dish can be made with any meat mince. We suggest a 30-70 fat and meat ratio to get that perfect flavor. You can use lamb, bacon, beef, mutton for making fat bombs.
Any cheese will go in the carnivore fat bombs. You can replace the cheddar cheese with mozzarella, blue cheese, parmesan, or even cream cheese.
If you do not like the taste of tallow, you can go all good with just butter. The goal is to make it fat-rich to make it a satisfying dish for both your stomach and taste buds.