Many athletes follow a carnivore diet not only to help with their fitness goals but to adopt an overall healthy lifestyle.
The carnivore diet is known to be great for strength enthusiasts and bodybuilders since it provides large volumes of vitamins, minerals, and protein — but athletes from all disciplines are now trying this ancestral diet and seeing improvements in performance.
Here is a list of athletes who have adopted the carnivore diet and lifestyle — and are dominating in their sports.
Curtis Sironen — Rugby Player
Curtis Sironen is a professional Australian rugby league footballer. In 2020, he was suffering from plantar fasciitis and was taking a lot of anti-inflammatories before playing on the field. Even though he loved eating potatoes and fruits, he decided to give the carnivore diet a try.
During the COVID pandemic, Curtis got onto carnivore and immediately noticed a difference after a few weeks. He says that the carnivore diet is really working for him. He has lots of energy to play during the day and his sleep is more restful and peaceful after going carnivore.
Pete Jacobs — Triathlete
Pete Jacobs is another famous athlete who follows the carnivore diet. He is a professional triathlete from Australia and has won the Ironman World Championship in 2012. He is a strict carnivore and eats only meat, fish, eggs, salt, and water every day.
He had been struggling with various health issues, fatigue, brain fog, and body aches. He had tried various diets but nothing worked for him until he started the carnivore diet. He eats organ meats regularly including heart, beef liver, and at times even lambs brains.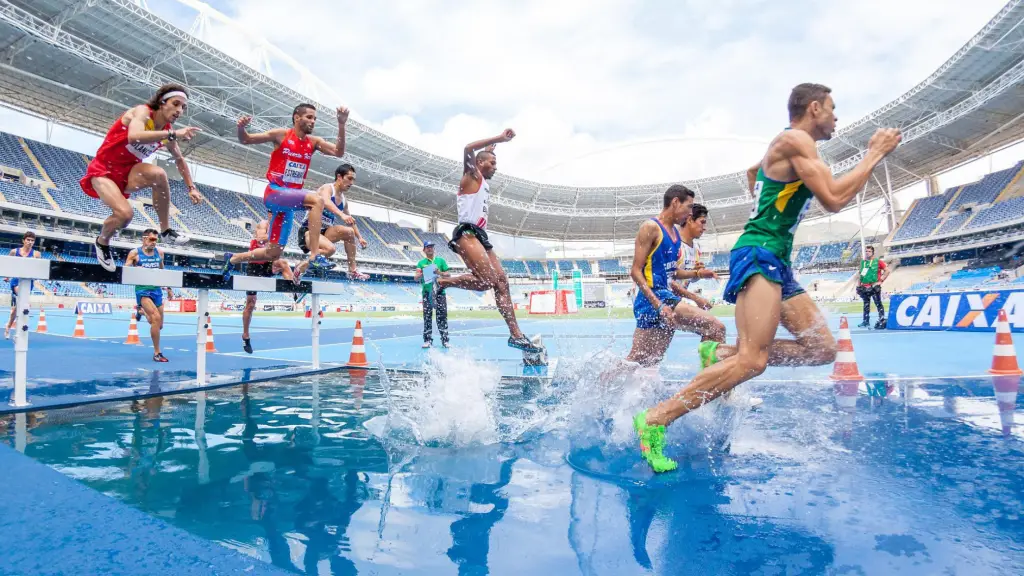 Quade Cooper — Rugby Player
Quade Cooper is an Australian professional rugby player. He has jumped on the carnivore diet bandwagon and is loving the results. Previously, he had been trying to eat more vegetables, exclude all dairy, and stay low on meat.
However, this diet wasn't helping him keep his body in shape. For breakfast, he eats steak, and consumes oysters at dinner. He drinks bone broth in between. Since being on the carnivore diet, the athlete says he has been feeling a lot fitter, both physically and mentally.
Sonny Bill Williams — Heavyweight Boxer
Sonny Bill Williams is a heavyweight boxer and former professional rugby player from New Zealand. He has been on the carnivore diet for several months with amazing results. He has been following this diet with his friend Quade Cooper.
He has eliminated fruits, carbs, and vegetables, and is strictly eating ribeye steaks, tomahawk steaks, bone broth, and oysters.
Katie Kelly — CrossFit Athlete
Katie Kelly is a CrossFit athlete and is a proud proponent of the carnivore diet. All through her life, she has been suffering from various issues such as obesity, infertility, Crohn's, and hormonal imbalances. After being on the carnivore diet, she has been physically healthy and mentally fit.
The majority of her meals come from ground meats, bacon, lamb, steaks, and eggs. She also eats cheese occasionally. She says that she has experienced no gut issues or flares since she changed her diet. Her gut health along with her overall mood and energy has been better than ever.
Huw Davies — Triathlete
Huw Davies is a level 3 triathlon coach and has been a coach educator for Triathlon England. He is an ex-rugby player, lacrosse player, triathlete, cyclist, and runner. He had a medial collateral ligament injury and he started the carnivore diet to try and see if it helped him with his injury.
From steak mince to bacon and eggs, he has been eating all things carnivore and enjoying it. He also takes butter and salt with his meals and eats ribeye steaks as well. He has managed to give up tea and coffee.
He says that he was suffering from various health issues such as inflammation and back pain. All of that is gone and he is in much better shape than ever before.
Conclusion: Why Is the Carnivore Diet Good For Athletes?
These athletes from different types of sports have all reported the same benefits, and increase in athletic performance.
To build muscle tissue, you need minerals, vitamins, and above all, a lot of protein. The carnivore diet is a meat and animal-product-based diet that helps you achieve your fitness and muscle-building goals by providing you with plenty of protein and essential micronutrients. Building muscle on the carnivore diet is entirely possible.
Iron, magnesium, and zinc are essential nutrients that support muscle growth, and keep your energy levels and oxygen levels high. Moreover, Vitamins B12, C, and D are crucial in terms of healthy muscle growth. The good news is that dairy and meat are excellent sources of these essential micronutrients.
Moreover, it gives you an ample amount of energy to help you achieve your training goals.