Beef liver is a good source of iron, zinc, and copper. It's a great add-on to your keto diet because you can easily get deficient in these essential nutrients. Our Japanese beef liver recipe is an easy-to-make, finger-licking recipe.
This beef liver recipe is Japanese style where we stir fry the beef using peanut oil instead of vegetable or olive oil. Sake (a Japanese wine made from fermenting polished rice) is used as a dressing to elevate the Japanese touch of this dish. Moreover, this dish includes the perfect blend of soy sauce, oyster sauce, and lira garlic chives to give you an authentic Japanese taste.
This Japanese beef liver recipe takes only 15–18 minutes to cook and will serve 2 to 3 people.
Ingredients
0.5lb Beef liver
1 Tbsp Sake
2 Tbsp Peanut oil
1 Tbsp chopped garlic chives
1 pinch Salt
1/2 tsp Pepper
1 tsp crushed ginger
1 tsp brown sugar
2 Tbsp soy sauce
1 Tbsp oyster sauce
Potato starch for a light coating
How to Cook Japanese Beef Liver (Step-by-Step)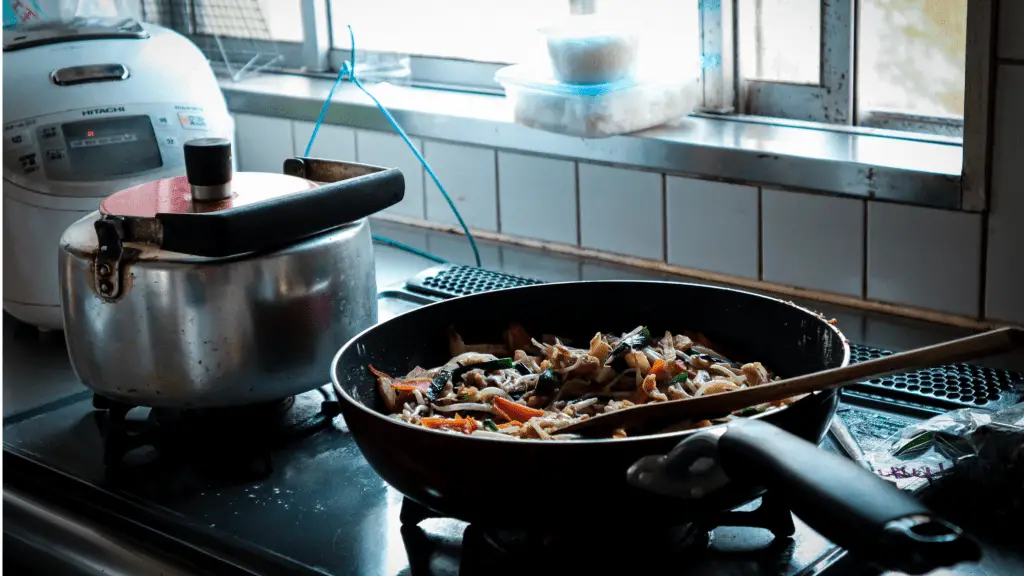 Step #1:
Cut the beef liver into 2-inch pieces with a sharp knife. Soak these pieces in water for about 20 minutes. This process will clean the liver thoroughly. After that, take out the liver pieces and rinse them under running water. Pat dry the liver pieces with the help of a paper towel and set them aside.
Step #2:
Prepare the marinade for the beef liver. In a small bowl, take sake, soy sauce, oyster sauce, crushed ginger, brown sugar, salt, and pepper. Mix them all together with the help of a spatula.
Step #3:
Marinate the liver pieces in the mixture for at least half-hour. Wrap the marinade bowl with a plastic cover.
Step #4:
Take out the marinated liver pieces out of the bowl and lightly dust them with potato starch. Please avoid coating them in potato starch. You only need to dust liver pieces a bit.
Step #5:
Heat peanut oil in a non-stick pan and lightly saute the garlic chives. When they start changing color, add in the marinated beef pieces. Cook for at least 12–14 minutes while changing directions.
Step #6:
Add in the rest of the marinade and cook for another five minutes over medium-low heat.
Step #7:
Switch off the flame and dish out the cooked beef liver. Serve with crunchy vegetables.