Ancestral Supplements Kidney is an organ meat supplement from trusted brand Ancestral Supplements, which is owned by the raw-meat-eating influencer Liver King.
The supplement is made with bovine kidneys, and can detox your body and help treat allergies.
If you're looking to start adding organ meat to your diet but don't like the taste, this is a great product to start with. Here we explain the pros and cons, and whether it's right for you.
Ancestral Supplements Kidney Benefits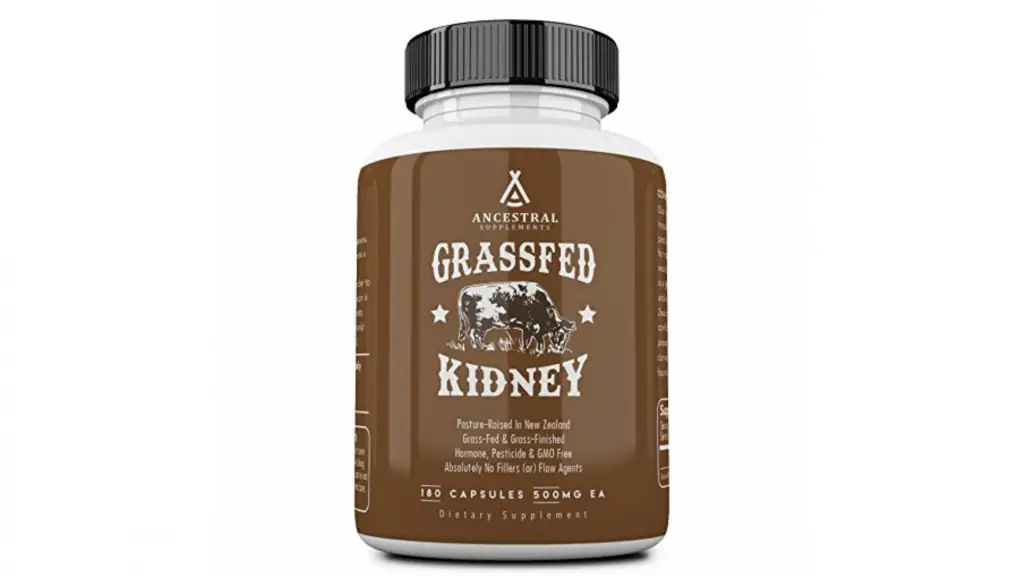 The health benefits of Ancestral Supplements Kidney are:
Improved urinary health
Decrease in gout symptoms
Treatment of allergies
Feeling of vitality and energy
The benefits are based on the ancient wisdom that "like supports like" and that eating an animal's kidney will strengthen your own. This claim is based on scientific evidence about cell autoregulation. 
The main ingredient is grass-fed kidney, which is proven to be full of kidney-supporting proteins, peptides, enzymes, and cofactors. By improving your kidney function, you'll treat urinary health issues like UTIs.
Plus, the vitamin A it contains also helps prevent and treat gout. It helps your kidneys prevent the buildup of uric acid by excreting it in your urine.
With stronger kidney function, you'll also be able to process histamine-rich foods, like fermented foods (e.g., sauerkraut), dairy, and alcohol that cause issues for a lot of people. If you're sensitive to any of these foods, you'll experience huge benefits from taking a natural kidney supplement like this.
About Ancestral Supplements
Ancestral Supplements is the most well-known organ meat supplement brand. All of its products are manufactured in the USA.
The company has a range of organ meat supplements, all of which are made from grass-fed bovine organs, and are free of hormones, pesticides, GMOs, and fillers.
Should You Buy Ancestral Supplements Kidney?
Here are the pros and cons of Ancestral Supplements Kidney.
Pros:
A trusted brand
Targeted kidney support
Helps with histamine issues, such as digesting dairy
Easier to consume than raw kidney
Cons:
Expensive
Will never be as good as eating fresh organ meat
Ancestral Supplements Kidney is not cheap, but if you're suffering from histamine or kidney-related issues, it could be the perfect supplement for you and a key part of your ancestral diet.
The serving size is 6 capsules, and each tub contains 180 capsules, which is a whole month's supply.
If you're sensitive to dairy but want to include raw milk and yogurt in your diet, our recommendation is to take this supplement for a few months. Once your body has adapted and you can tolerate histamine-rich foods, you can switch to a different organ meat supplement to fix another issue, or just eat nutrient-dense animal foods.